Dig
Perk Up Perennials
Your monthly garden tip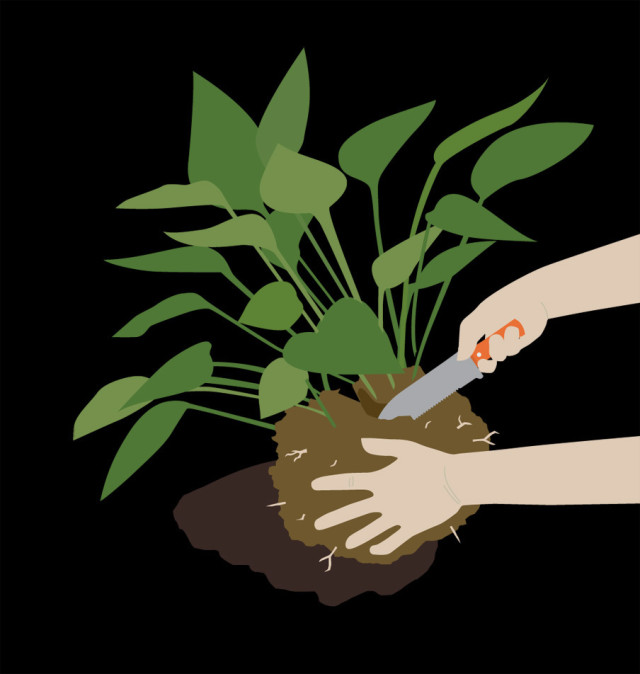 THE OLD PROVERB "united we stand, divided we fall" has its place—except when it comes to overcrowded perennial plants. For common clumping plants like peony, hosta, and daylily, separate is actually stronger: dividing the roots refreshes plants weakened by overcrowding and, even better, creates new ones. Autumn is ideal for parting most perennials because the still-warm soil and the rain help broken roots grow while there is little demand for fresh top growth. The best candidates are plants with well-established, fibrous roots. How do you know when to cleave? When the plant's center dies out or flowering decreases. To separate the plant, dig the whole mass out and split it down the middle with a shovel—or split it in the ground and remove extra pieces. In other words, divide et impera (divide and conquer).
Follow Kate Bryant's gardening blog, Plantwise, at portlandmonthlymag.com/blogs/plantwise.
This article appeared in the
September 2010
issue of
Portland Monthly.