Now Hear This
Music Review: La Grande by Laura Gibson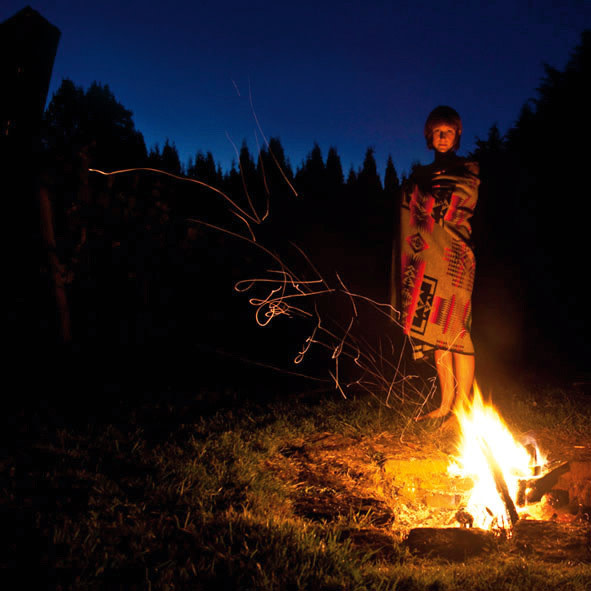 AFTER HER MASTERFUL 2009 album, Beasts of Seasons—an understated reflection on mortality and death—folk goddess Laura Gibson's third solo outing, La Grande, turns now to the richness of life and inner fortitude. "Beasts of Seasons was about frailty," the born-and-raised Oregonian explains. "And so coming out of that, it felt natural to explore strength." I am no dove / I am no shade of blue, she croons, steering through the tensions and contradictions between utter freedom and the steadfastness of meaningful relationships. I am not a lamb / I am a lion.
The title track sets the tone for the rest of the album: upbeat but not raucous, confident but not overpowering, yet infusing her trademark gentleness with more electricity. I may be as old and stubborn as a pine / but I am just as wild as the young, Gibson declares.
La Grande grew out of two new approaches to her music. Her 2010 collaboration with Portland sound artist Ethan Rose, "Bridge Carols," is a series of stream-of-consciousness ambient meditations Gibson describes as a "palate cleanser" for a new batch of songs that are bolder and freer than her earlier work. And a 1962 Shasta trailer became not just a new mobile studio, but an inspiration. "I did a big bulk of the work," Gibson recalls, "whether it was sitting in it or working on it. Something about physical problem-solving gave me the gusto to do the music problems for the record." Whether in faster-paced tracks such as "The Fire" or the softer "Crow/Swallow," Gibson ventures headlong into the mystery and excitement of uncharted emotional territory, asking Are you carried by a restless wind? / Does it saddle you with brave ideas? / With battle scars and souvenirs to hang across your shoulder blades?
Critics often describe Gibson's vibrant voice and contemplative guitar picking as "sparse," "meditative," and "haunting." But La Grande strikes a new tone with its complex fullness of sound and rich intensity of feeling. "I tend to be more cautious on records," Gibson says. "I wrote La Grande operating under the belief that I had no limitations. I felt really free making this record."
This article appeared in the
January 2012
issue of
Portland Monthly.