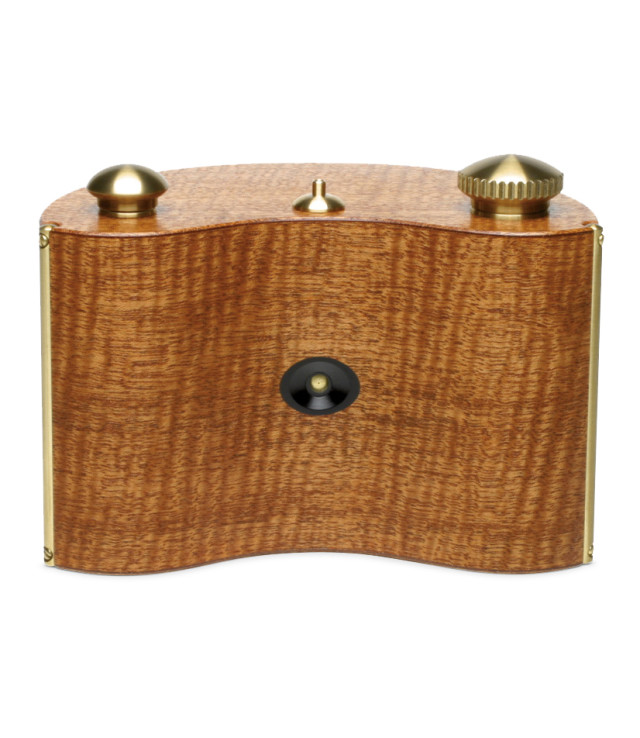 THE CLASS Local camera builder Kurt Mottweiler discusses his own work and the surprising revival of 19th-century photo technology at the Old Town boutique Hand-Eye Supply. The shop's twice-monthly Curiosity Club series aims to reach "the perpetually curious."

MEET THE PROFESSOR This former luthier and furniture builder hand-makes cameras in mahogany, steel, and brass, which sell for around $1,000 apiece. "I bridge the gap between the past—when you'd go to a cabinetmaker to get a camera built—and a new generation steeped in high tech but also interested in craft."

THE SYLLABUS Mottweiler will discuss several cameras, including metal large-format and computer-controlled panoramic models.

STUDENT BODY According to Mottweiler, Curiosity Club draws on Portland's design, craft, and DIY-making-stuff communities. "This is a chance to engage with people who do interesting things."
WHEN April 19, 6 p.m.
WHERE Hand-Eye Supply, 23 NW Fourth Ave, 503-575-9769
TIME COMMITMENT One hour
HOW MUCH Free
This article appeared in the
April 2011
issue of
Portland Monthly.