Article
People's Farmers Market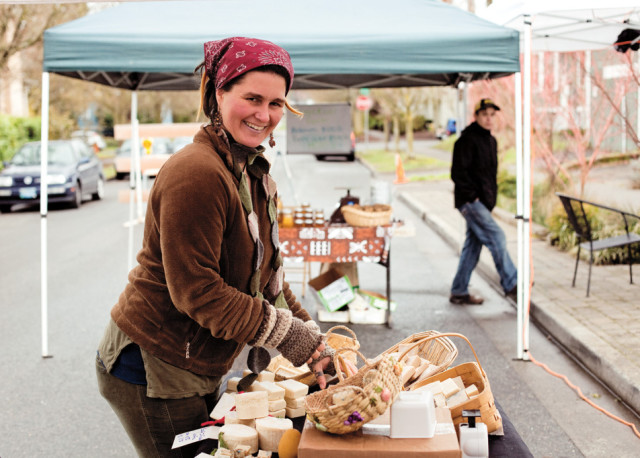 THE WRITER MATT LOVE coined the phrase "Stone Oregon," which roughly means life at its most Oregonian—wool-clad, rain-dewed, grimy with Willamette Valley loam, and freethinking above all. People's Farmers Market is Stone Oregon. The mini-market sets up outside People's, a venerable co-op grocery in Southeast Portland, on Wednesday afternoons, year-round, weather be damned. Here, collective vendors with names like Farmageddon evoke farmers markets' countercultural roots; the random guy talking about how he weeps when he hears Pink Floyd proves those roots haven't withered. This grocery, after all, claims it's been "feeding the revolution since 1970." Other markets are bigger. None has a more mossbacked soul. Wednesdays 2–7. peoples.coop
HOT
TIP
People's is all about the rare, wonderful, and vanishingly small. The best finds—like the Mushroomery's foraged truffles—disappear early in the day.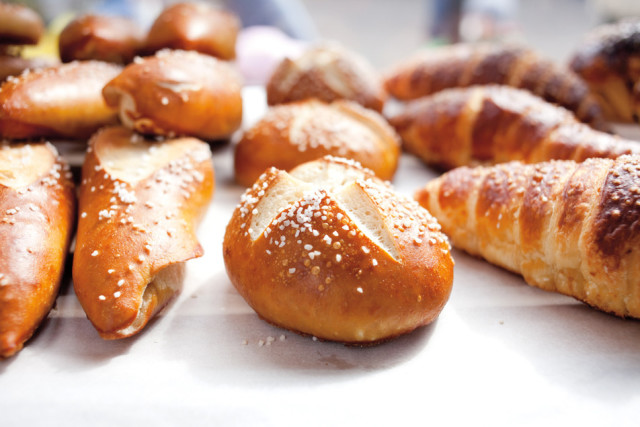 EAT

THIS
PRETZEL BUN Fressen Bakery
Perhaps not content with their excellent traditional pretzels, these Portland bakers recombine their addictively springy dough into three different "formats," including this substantial little nugget of salt, crumb, and crust.
BUY

THIS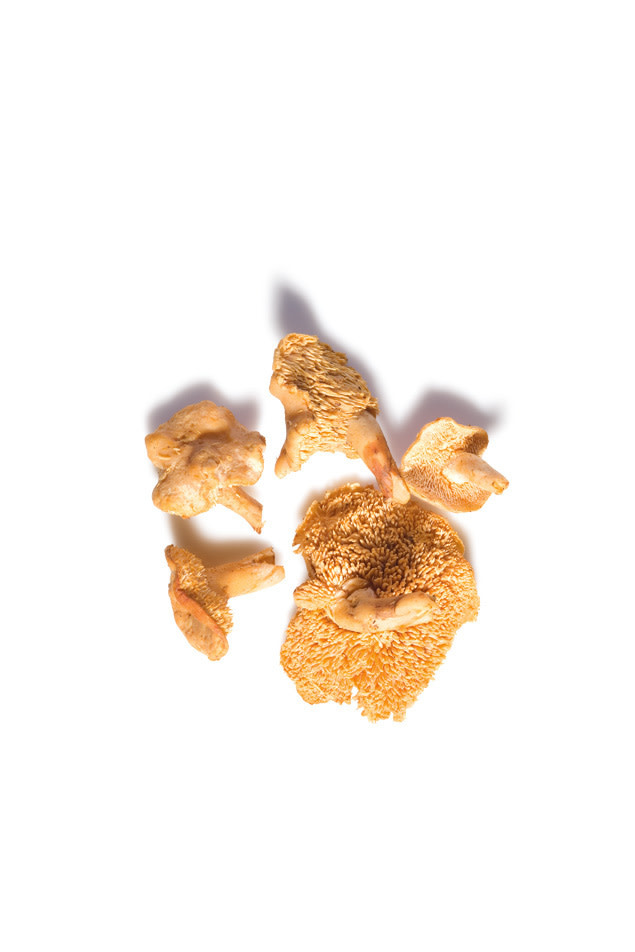 FORAGED AND CULTIVATED FUNGUS The Mushroomery
These folks know their wildcrafted and domesticated edibles. They find hedgehogs (pictured) deep into the season, can advise on preparing the tricky native Oregon truffle, and sell you inoculated wooden dowels to create your own fungus patch.
EXOTIC GREENS Osmo Gaia
This small family operation is renowned for growing seldom-seen varieties of leafy greens, like Siberian kale and Japanese collards.
FRESH MILLED GRAINS Gee Creek Farm
Ridgefield, Washington's Gee Creek grinds its own variety pack of flours (rye, spelt, sorghum, kamut, and more) and cereals for baking or eating straight.
FIRE COCOA Sip Juice Cart
The silver-sided trailer is known for its teas and "steamed juice elixirs." If spring marketing gets chilly, try the hot chocolate amped with cayenne.