Now Read This
It Looked Different on the Model
By Laurie Notaro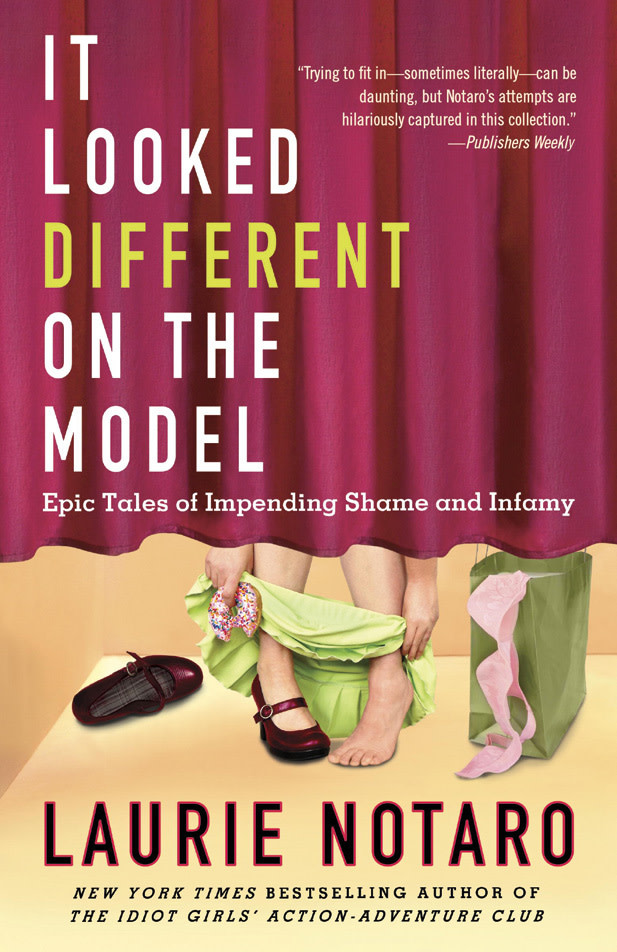 LAURIE NOTARO is not a "hugger," nor is she a vegan, a hippie, a soccer mom, or a member of the Tea Party. This leaves the New York Times best-selling humorist (and Eugene resident) plenty of latitude to poke fun at friends, family, and neighbors who are any of these things in her seventh collection of essays, It Looked Different on the Model: Epic Tales of Impending Shame and Infamy.
"When we first moved to Eugene, I understood that it was my duty to adapt to my new environment instead of expecting my new environment to adapt to me," Notaro writes—yet she can't suppress her eye-rolling and tongue-clucking when peers take more than their share of free samples at the grocery store, leave their dogs out overnight, or steal shrubs from her yard, roots and all. With an indignant battle cry of Who does that?, Notaro's essays enforce a zero-tolerance policy against all nonpragmatists.
But she also turns some of her sharpest barbs inward, delightedly dubbing herself a "nocturnal ape zombie" with a "hawkish" singing voice and "arms like tractor tires." Notaro toys with the thought of a life change—then dismisses it. "I'm not missing out on anything I can't live without," she wryly concludes. "WTF ever. I won."
This article appeared in the
August 2011
issue of
Portland Monthly.