Mudroom
Fantasy Mayor 2012
CANDIDATE: Timber Joey.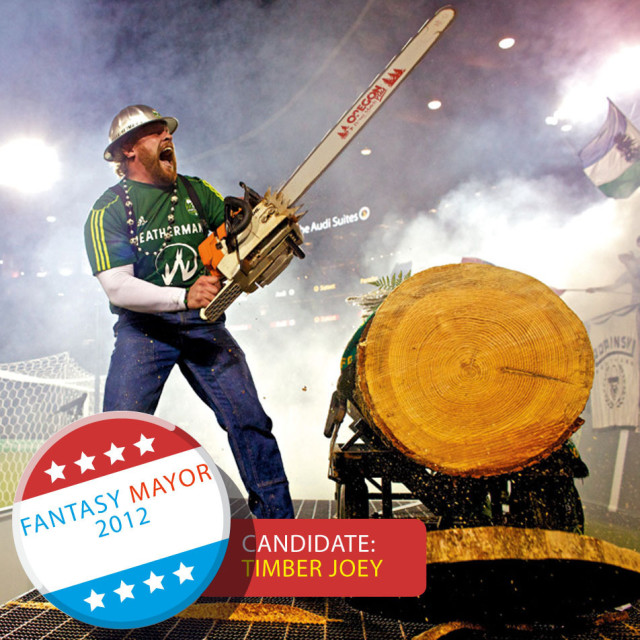 BIO Chainsaw-wielding human symbol of the Portland Timbers soccer team (and successor to cult hero Timber Jim)
CLAIM TO FAME This Philomath-born axman (and former rodeo and rugby competitor) saws a hunk off of a log every time the Timbers score.
WHY HE SHOULD RUN THE CITYA burly avatar of Oregon's logging heritage would toughen up our effete image and recall that not-so-distant past when Stumptown elected a bartender. Could fire up his chainsaw every time he pushed an ordinance through City Council.
THE ATTACK LINE THAT WOULD STOP HIM "I knew Timber Jim. I drank beer near Timber Jim. Joey, sir—you're no Timber Jim."
This article appeared in the
August 2011
issue of
Portland Monthly.