Trends to Watch
Realistic Remodeling Dreams
The spring Portland Home and Garden Show, February 22-26, promises do-able designs for inspiration.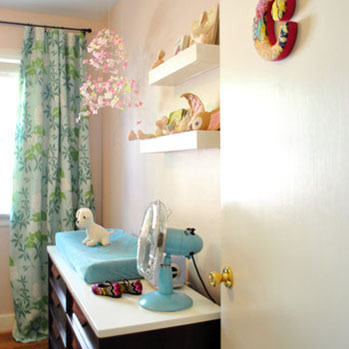 Usually, home design exhibitions featuring row upon row of vendors hanging out their shingles in a giant expo or convention center are not the ultimate in avant garde or high design. They are, however, quite reliable as snapshots of the trends and buzzwords of what's going on now in the home construction and remodeling business.
Judging by preview info on this year's Portland Home and Garden Show, dreamy is out, realism is in. The show, held at – you guessed it – the Expo Center Wednesday February 22-Friday February 26, 2012, highlights building, environmental and planning trends broadly categorized as "smart" and "green." That is, solar panels, recycled countertops, sustainable materials (bamboo, anyone?), "high-performance" building envelopes, smaller space living and Universal design, a.k.a. "aging in place."
Perhaps these features are signs that the typical homeowner is adapting to the realities of today's economic and real estate markets, adopting an attitude of doing the best we can with the places and spaces we have rather than selling and moving on every few years. Whatever the reasons, it's good to see a trend toward responsible building, long-term perspective and understanding of environmental effects of construction.
One such example is the "Smart Home Remodel" to be built on site by Robert Knowles Construction and designer Jennifer Myers. They plan to construct the model house in the Expo Center in 52 hours. It'll be a compendium of smart green features such as those mentioned above.
The so-called "Devolution: Changing the Way You Live" showcase house promises to be an example of "how comfort, efficiency, ergonomics, economy, and sustainability can all come together," according to creator Barb Friedman of Oswego Design and Remodeling. She goes on to describe her design as "a place to gather with family and friends where you can feel connected to the outdoors, be able to grow some vegetables, herbs, and perhaps even a few fresh eggs with your own chicken coop."
Others featured at the Expo Center show are two stars of the blogging world, the Young House Love":http://www.younghouselove.com/ website's 29-year-old home-remodeling diarists, John and Sherry Petersik. Their blog documents what they're doing to their suburban Richmond, VA home in highly informative yet amusing detail.
And lastly, the Salem-based ideabox company will have one of its pre-fab modular houses on display, fully furnished floor to ceiling with Ikea-everything. If that's not realistic and do-able, I don't know what is – ideabox evidently ships the "Activ-Ikea" model fully assembled. They don't mention the price, but presumably you can put it on your charge card!
65th Annual? Portland?Home & Garden Show®?
February 22-26, 2012
?Show Hours? – Wednesday: 11am – 8pm;? Thursday: 11am – 8pm; ?Friday: 11am – 8pm; ?Saturday: 10am – 8pm; ?Sunday: 10am – 6pm
Price?: $10.00 General Admission? (Free to children under 12)
Discount coupons to the show are available for download. (Save $2 on admission.)