Article
Best of the City 2012: Shopping
MEN

'S

SHOP
Duchess Clothier
One peep inside this shoebox-size suit store affirms that behind every good man—or at least every well-dressed one—is a good woman. Specifically, Duchess owner Seyta Selter. Since 2005, Selter's carefully tailored suits, shirts, and ties featuring Gatsby-era details like hand-stitched lapels, silhouette-svelting vests, and flamboyant fabric linings have earned raves from everyone from Portland Monthly editors to Australian singer-songwriter Nick Cave (he has six Duchess suits)—not to mention the women standing beside them. 2505 SE 11th Ave, Suite 102; duchessclothier.com
HIGH

-

END

HOME

SHOP
Hunt & Gather
Whether you're on the prowl for a midcentury-mod couch or a fanciful, overstuffed sofa to anchor your country-cottage-chic sitting room, Hunt & Gather will have it. An early Pearl District resident, the 14-year-old store's large showroom lets designers Lisa D. Breslau and Cameron Baker-Sharp showcase an eclectic range of tastes, reaching far beyond the modern and craft-centric themes seen in most home stores. To ensure personal looks Breslau and Baker-Sharp also offer one-on-one design services. 1302 NW Hoyt St; huntgather.com
GIFT

SHOP
Red Sail
Happy birthday, congratulations, happy anniversary, I'm so sorry I forgot our anniversary … whatever you want to say, Red Sail makes it easier. Owner Stacy Maiano has curated a collection of wallet-friendly gifts (almost everything is under $100) from independent and local designers: leather clutches and wallets from Portland's Nicole Cipriano, mixed metal jewelry, wall-mounted bottle openers, even a smart, compact bento lunchbox. Plus, gift-wrapping is free, leaving, for the forgetful among us, enough cash for flowers, too. 1723 NE Alberta St; shopredsail.com
HAT

SHOP
John Helmer Haberdasher
There's a good reason John Helmer's hat section (half the store) feels as if it were beamed in from the 1920s: the downtown store has been selling high-end caps, since, well, the 1920s. Tweed caps, felt bowlers, and berets, just to name a few—Helmer's shelves bulge with sophisticated chapeaux, including an entire section devoted to ladies' hats jockeying to be worn at your next Kentucky Derby party. 969 SW Broadway; johnhelmer.com
SHOP

FOR

MODERN

MAKERS

 
Hand-Eye Supply
Part tool shop, part art store, Hand-Eye Supply is the Renaissance man of craft stores. Modern-day blacksmith-types are drawn to the aviator-style safety goggles, Stanley thermoses, and compact handsaws, while design geeks are mesmerized by oodles of drawing pads, drafting tools, and high-tech writing utensils. And the displays of coveralls and hefty leather shop aprons could make anyone hanker for a project or two around the house. 23 NW Fourth Ave; handeyesupply.com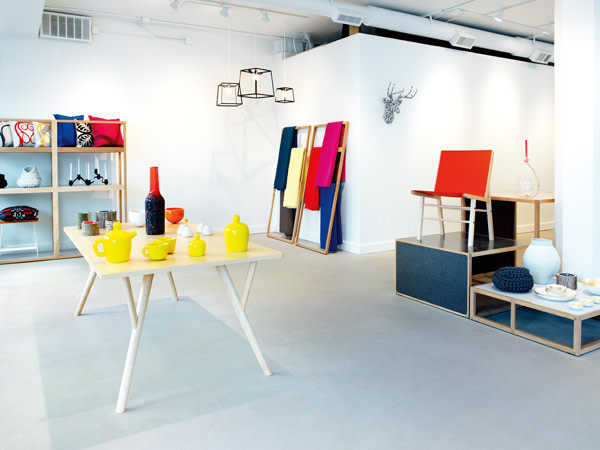 DESIGN

SHOP
Woonwinkel
An ode to modern design, Woonwinkel ("home shop" in Dutch) is a repository for the kind of beautiful objects that induce mental math frenzies: just how many lattes will I have to nix each week to afford that Pigeon Toe ceramic vase? Or in the case of the gorgeous selection of the Last Attempt at Greatness lamps, how many Caribbean cruises one might have to forgo. Still, with nearly 10 local artists represented in-house, your purchase comes with a warm and fuzzy community feeling. 935 SW Washington St; woonwinkelhome.com


HARDWARE

STORE
W. C. Winks Hardware
Power tools hadn't even been invented when Winks first started helping Portlanders with their DIY projects. But that hasn't stopped the 102-year-old landmark from stocking its shelves with drills, saws, and a few other charge-dependent gizmos. Meanwhile, the shop's exhaustive assortment of fasteners, knobs, and builders' hardware is so massive it requires a guide (seriously) to find what you need. And trust us, Winks has what you need. 200 SE Stark St; winkshardware.com
UP-

AND

-

COMING

LOCAL

DESIGNER
Bryce Black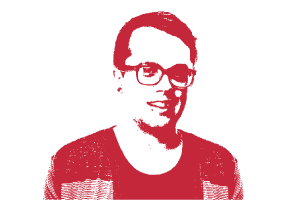 One of two Art Institute of Portland graduates selected for Project Runway Season Nine, 27-year-old Bryce Black survived Klum and Co's critiques until week eight, and was then asked to come back and show his avant-garde garments (think black leather and feathers and one-legged denim jumpsuits) at New York Fashion Week. Today the edgy young Black, whose designs also starred in Portland Monthly's fall 2010 fashion spread, puts his talents to use designing women's wear for Portland-based Studio SKB (available only wholesale for now). But we wouldn't be surprised to see a separate Bryce Black line popping up around town in the coming year.
Bryce's picks:
FAVORITE

CONSIGNMENT

/

SECONDHAND

SHOP
Buffalo Exchange–Hawthorne I love cowboy boots, so I always go there because they have so many shoes. 1420 SE 37th Ave; buffaloexchange.com
FAVORITE

FABRIC

STORE
Josephine's Dry Goods The selection is small, but what they do have is really specific: they get a lot of leftover designer fabrics, nicer-brand fabrics like Ralph Lauren denim. 521 SW 11th Ave; josephinesdrygoods.com
FAVORITE

DIY

SEWING

SHOP
Portland Sewing This is the only place you should be going. Sharon Blair has taught everyone. Project Runway winner] Gretchen Jones took classes there. Anybody that's come from Project Runway has interacted with Sharon. 2111 NE 43rd Ave; portlandsewing.com
Readers' Picks
SHOP

FOR

LOCALLY

DESIGNED

WOMEN'S

BRANDS
Union Rose
Point out any dress or piece of jewelry, and owner Nicole Prevost can tell you everything about it, from how many the designer made to why he or she chose a certain fabric. 7909 SE Stark St; unionrosepdx.com
LADIES'

SHOE

SHOP

 
Imelda's and Louie's
There are no secrets at this 18-year-old shoe shop, where the inventory is laid out warehouse-style in boxes on the floor, and noncommissioned staff help you find what you want without being pushy. 3426 SE Hawthorne blvd and 935 NW Everett St; imeldasandlouies.com
OUTDOOR

GEAR

SHOP
REI
Two words: member dividends. And returns are as hassle-free as ever.
Multiple locations; rei.com
GARDEN

SHOP
Portland Nursery
With more than 100,000 plants, this is Portland's gardening epicenter. 5050 SE Stark St and 9000 SE Division St; portlandnursery.com
PLACE

TO

SHOP

FOR

BIKE

GEAR
River City Bicycles
Solid customer service, a vast selection, and an indoor test track. You don't need to say anything more. 706 SE MLK jr. Blvd; rivercitybicycles.com
PLACE

TO

BUY

JEANS
Blake
The volume of denim here boggles the mind, and so does owner Blake Nieman-Davis's prophetic ability to pick the perfect-fitting pair for bods of all shapes and sizes. 26 NW 23rd Pl; loveblake.tumblr.com
ANTIQUE

STORE
Stars
The crown jewel of the vaunted Sellwood antiquing scene features two giant showrooms and an ever-changing selection. 7030 SE Milwaukie Ave; starsantiques.com
This article appeared in the
May 2012
issue of
Portland Monthly.