Beyond the Bridges
Ashland's New Act
The town that Shakespeare built expands beyond the stage.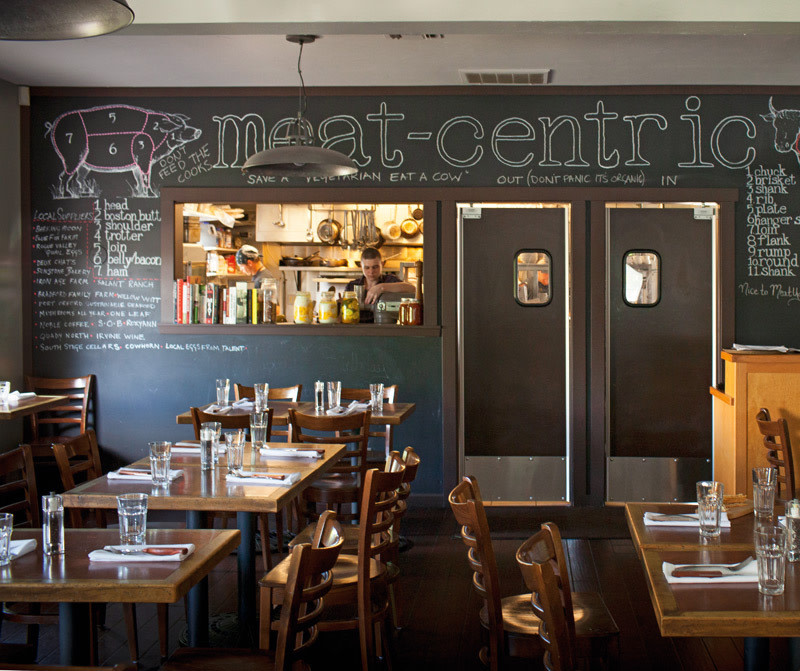 WITH THE RENOWNED eight-month-long Oregon Shakespeare Festival and quaint turn-of-the-century architecture elegantly weaving its way up the foothills of the Siskiyou Mountains, Ashland has long been the state's answer to the Renaissance village. But in recent years the city has enjoyed a cultural rebirth more fitting of the label, with the meteoric rise of Caldera Brewing, the revival of the historic Railroad District as a food and shopping hub, and more than 20 flights daily (including four to Portland). Even the festival has had a makeover: under the guidance of artistic director Bill Rauch, who joined the organization in 2008, it is producing more original work than ever before, with four world premieres this year alone. The collective boom means Southern Oregon's Stratford-upon-Avon is no longer just a place for theater geeks, but a diverse little city bubbling with energy, eclecticism, and—as the Bard himself might say—plenty of places where you willingly could waste your time.
EAT
SMITHFIELDS RESTAURANT & BAR
Former Oregon Iron Chef Neil Clooney debuted this meat-centric eatery last year and has been filling it most nights ever since. The environs whisper Portland (chalkboard menus, Edison bulbs, and dark woods), but the menu screams Ashland: NY strips from the Salant Family Ranch in Jacksonville, brined pork chops from Ashland's Willow-Witt Ranch, and locally grown produce. Home cooking, indeed. smithfieldsashland.com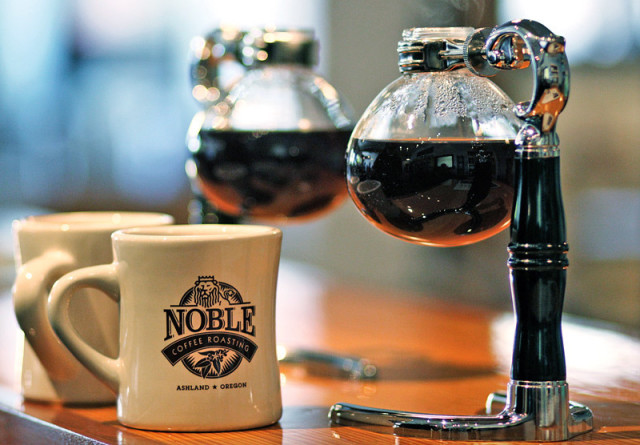 NEW SAMMY'S COWBOY BISTRO
Nestled in a former service station just outside of town, the 10-table Sammy's is no longer a secret, so call ahead to make sure you get a seat for supper. Your diligence will be rewarded with exquisite dishes like bacon-wrapped quail atop a bed of roasted almonds and mustard greens, all crafted from organic ingredients by former Chez Panisse chef Charlene Rollins. Even better, pair your meal with something from the 3,000-bottle wine list. Yes, 3,000. Fortunately co-owner, sommelier, and husband Vernon Rollins is happy to help. 541-535-2779
CALDERA BREWING
The first Oregon micro beermaker to use cans, Caldera moves into a 28,000-square-foot brewing facility and brewpub this fall. Meantime, stop by its current taphouse along Ashland Creek to sample some of the 15-year-old company's 25 well-balanced beers.  calderabrewing.com
STAY
LITHIA SPRINGS RESORT
This 28-room resort got a face-lift last year when the owners of downtown's historic and impeccably appointed Ashland Springs Hotel renovated the property into an oasis of flower gardens, koi ponds, and in-room spa tubs fed by mineral-rich Lithia Springs. You'll have to overlook the car dealership down the street, but the spacious rooms and bungalows make up for the nearby eyesore. lithiaspringsresort.com; from $149, includes breakfast
PEERLESS HOTEL
Listed on the National Register of Historic Places, the Peerless once served as a boarding house for railroad workers: 14 rooms and one bathroom. Today there are only six rooms, but you get your own bathroom (some even have two-person jetted tubs), plus easy access to the burgeoning Railroad District. And if you leave your window open, you might awake to the rich smell of espresso wafting down the street from neighbor Noble Coffee. peerlesshotel.com; from $165, includes breakfast
DO
BANDERSNATCH TRAIL
Designed by Golden Gate Park architect John McLaren, Lithia Park stars as Ashland's central natural gem, with Ashland Creek bubbling past grassy knolls and gardens and pooling in a (frigid) swimming hole. But there's more treasure in the hills beyond it, where a network of trails carries hikers through stands of pine, fir, madrone, and cedar. The new Bandersnatch Trail connects Lithia Park to the popular Alice in Wonderland area of the Rogue River–Siskiyou National Forest. Here the steeper White Rabbit Trail delivers hardy hikers to panoramic views of the Rogue Valley. ashlandtrails.org
HISTORIC RAILROAD DISTRICT
Home to the other golden spike—the one that closed the circuit for trains to circle the nation in 1887—Ashland's Historic Railroad District was a nexus of shops, cafés, and hotels until 1926, when trains began diverting through Klamath Falls rather than climb the Siskiyous' steep grade. Neglected, the neighborhood withered. Decades later a collection of Ashland artists (of course) began triaging the dilapidated area back to life: first came the galleries (pioneering sculptor J. Ellen Austin planted the Jega Gallery and Sculpture Garden in the mid-'90s), then the coffee shops (Noble Coffee Roasting opened in 2009), and eventually restaurants (Coquina began serving in 2010) and bars (British-inspired pub Playwright debuted last year). Sound familiar? (Ahem, Pearl District.) Today more than 20 shops, restaurants, galleries, and hotels line this charming neighborhood, where you'll find nary a quill nor a kitschy costume. ashlandrrdistrict.com
OREGON SHAKESPEARE FESTIVAL: osfashland.org
This article appeared in the
July 2012
issue of
Portland Monthly.