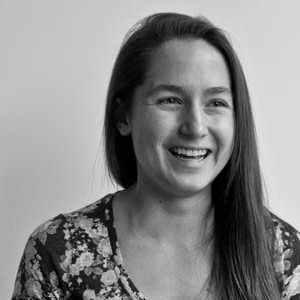 Molly Woodstock
Molly Woodstock creates content for Sagacity's custom publications. She works closely with Travel Portland, for whom she curates an events calendar, contributes to the annual visitors guide, and crafts local guides on topics from hidden hotels to food cart pods.
When she's not working with custom clients, Molly returns to her roots as a web editorial intern, contributing extensively to Portland Monthly's health and food blogs. Since August 2013, she's doggedly ramped up PoMo's vegan coverage, mostly as an excuse to eat endless vegan pizza. She also writes short bits for the magazine about free stuff and the suburbs' semi-tragic food scene.
A native Oregonian, Molly spent three years at Chapman University in Orange County, earning a BFA in Documentary Film Production (which came in handy that time she shot a Thomas Lauderdale party for PoMo) and vowing to never leave the Pacific Northwest again. She's photographed every Sasquatch Music Festival since 2009. She really wants to meet your dog.