Wine
Cellar Notes: January 2010
Though the wines from Burgundy are the benchmark for pinot noir, some Oregon wines have narrowed the gap.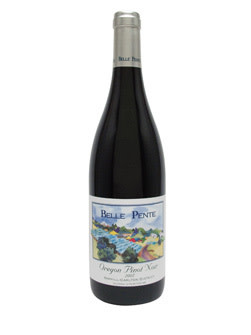 Last August, Oregonian wine writer Katherine Cole sang the praises of pinot noir from Burgundy, France. "Wines like these feel like a refreshing slap to the face," she wrote. "They quiver with an electric energy that shocks the lips, waking up the palate to the possibilities of pinot." Cole went on to conclude that "our local wineries are capable of observing all of these rules; many just choose not to."
Though wines from Burgundy are the world's benchmark for pinot noir, Cole was wrong in her assertion that Oregon winemakers haven't caught up with their French counterparts. Brisk acidity and an acute focus on minerality are also the hallmarks of modern Oregon pinot noir—especially the 2007 and 2008 vintages.
As our vines have aged and our winemakers have honed their skills, Oregon has narrowed the gap with Burgundy. In fact, I'll wager that, in a blind tasting between comparably priced Burgundy wines and the following Oregon gems, even my fellow wine critics couldn't tell which ones come from our side of the Atlantic and which ones come from across the pond.