Cover Story
Oregon's 50 Best Wines 2011
Five of the city's top wine connoisseurs sampled more than 400 Oregon wines to select the best the state has to offer. Now it's your turn to sample the results!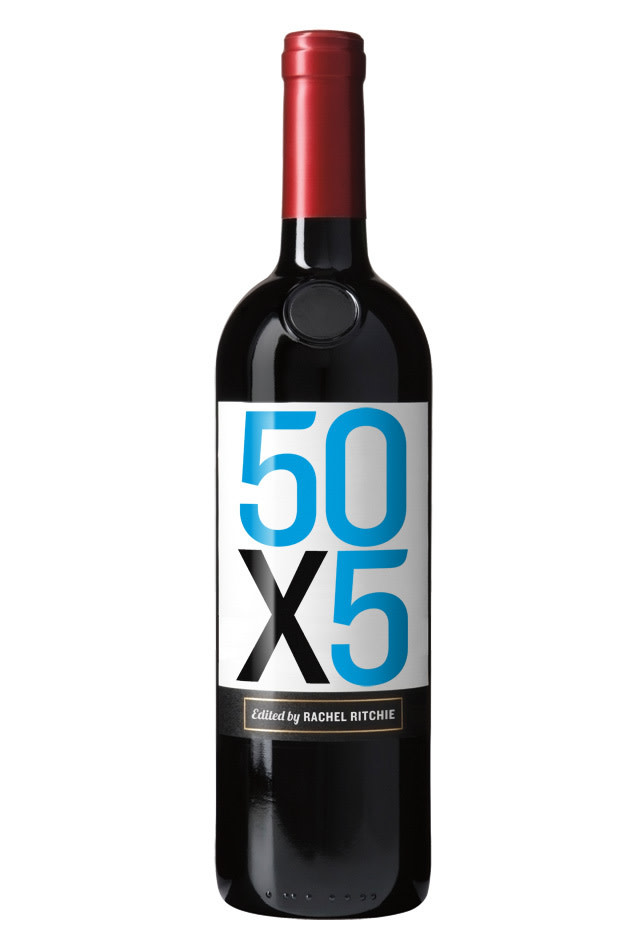 IF LOVE IS BLIND, falling for a great wine should happen sight unseen. For this biannual feature, our marathon wine tastings were conducted over four days, fully blind, with hundreds of brown-bagged bottles hiding their stories and secrets from our panelists' discerning noses and palates. Spanning four years' worth of vintages, 19 varietals, 15 appellations, and 103 producers, the wines were separated only by color, resulting in a free-for-all of passionate judgment. Armed only with a glass, a spit bucket, a few pieces of baguette, and a pen, our tasters tackled row after row of anonymous specimens marked with Post-its. If a judge liked what she sipped, the wine received a check mark and moved on to the next round. Wines that made it through to the finals were then carefully tasted for fruit characteristics, acidity, alcohol, balance, tannins, and overall quality, with every decision surrounded by plenty of healthy debate. The result? Our list of Oregon's 50 most lovable wines available right now. —Allison Jones
The List
Why only Pinots?
Where are all the other reds? As you scan this list, you'll probably notice a trend: every single one of our 35 top red wines is a pinot noir. While Oregon's production of "the other reds"—merlot, cabernet sauvignon, syrah, zinfan del, and others—is quickly growing, much of our state's winemaking energy is still devoted to the granddaddy of Oregon grapes. The first varietal to be widely grown in the Willamette Valley, where the climate is ideal, pinot noir has put our verdant vineyards solidly on the radar of oenophiles around the globe. that means thriving markets for Oregon winemakers, which lead to greater investment in pinot production. But trust us: there are plenty of other delicious wines out there just waiting to be sipped.

Rating 96: No. 1
Soter Vineyards
2008 Pinot Noir Mineral Springs Yamhill-Carlton, $85
This reserve pinot noir from Soter's estate vineyard, Mineral Springs Ranch, reflects Tony Soter's lifelong pursuit of the "winemaker's signature." The full-bodied, balanced wine captures a true sense of place and time—the vineyard's well-draining siltstone soils stood up to the wet spring of 2008 and the hilltop's slope captured the warm fall that followed, resulting in even ripening and ideal acid balance. Thanks to a week of extended maceration—contact with grape skins and stems after fermentation—this wine's soft tannins and silky, full texture make a perfect vehicle for the lush flavors of ripe black cherries, rose petals, and a whole spice rack full of herbs, cloves, and peppers. Such a quality wine will improve for over a decade, but the Mineral Springs' bright acidity and intense fruit make it absolutely delicious right now.
Rating 95: No. 2
Utopia Vineyard
2008 Pinot Noir Utopia Vineyard Ribbon Ridge, $38
Utopia's Daniel Warnshuis took a gamble in 2008, waiting to harvest until the last possible moment to allow his grapes to ripen to their fullest flavor. That gamble paid off in this gorgeous wine, rich with flavors of sweet cherry, sarsaparilla, rose petals, and ripe blackberries. Dark and dense with silky tannins, oaky creaminess, and an extremely long and satisfying finish, this expertly made wine was built to last.
Rating 94: No. 3
1789 Wines
2008 Pinot Noir Single Vineyard Chehalem Mountains, $48
Grapes for this refined wine were hand-selected and gently processed to bring out maximum fruit aromatics and a deep red color. The rich, balanced wine is lush with flavors of red berries, leather, and black pepper that combine with silky tannins and a long, toffee-noted finish for a sensual sip.
No. 4
Daedalus Cellars
2008 Pinot Noir Maresh Vineyard Dundee Hills, $60
One of the oldest plantings in the Dundee Hills, Maresh Vineyard produces grapes with juicy, bright fruit and herb flavors and a clean structure that combine into a lively, balanced wine. Rich with strawberry, orange blossom, and black pepper notes, this small-production vintage—only 146 cases—is sure to go fast.
No. 5
Andrew Rich
2009 Pinot Noir Prelude Willamette Valley, $22
Our top wallet-friendly wine features a beautiful blend of floral notes and bright cherry flavors that linger on the palate. One of the premier wines from the Carlton Winemaker's Studio, Andrew Rich's Prelude is refreshing, light, and full with balanced acidity and soft tannins that will pair well with a wide variety of foods.
Rating 93: No. 6
Broadley Vineyards
2009 Pinot Noir Claudia's Choice Willamette Valley, $50
Made from a selection of fruit from Broadley's oldest vineyard, this wine is elegant, earthy, and mature. With up-front flavors of dark chocolate and black pepper, Claudia's Choice is softened by juicy notes of black cherry. Beautifully balanced with a long finish, this wine is robust and tannic.
No. 7
ROCO winery
2008 Pinot Noir Private Stash No. 6 Chehalem Mountains, $70
The late harvest of 2008 shines through with ripe fruit flavor, balanced acidity, and developed yet soft tannins. This wine is creamy and lush with sweet spices—think cinnamon, cloves, and allspice—and ripe berries, like a late-summer fruit cobbler in a glass.
No. 8
Thistle
2008 Pinot Noir Dundee Hills,  $28
Rich, red volcanic soils and organic vines shine through in the earthy flavors of this 2008 pinot's creamy, smooth finish. With plush flavors of sweet strawberry jam, dried cherries, and rich dark chocolate, this wine begs to be paired with duck or game.
Rating 92: No. 9
Rex Hill Vineyards
2009 Pinot Noir Willamette Valley, $33
Though Rex Hill uses "small" fermenters, there is nothing small about this wine. With aromatics bursting with roses, currants, and strawberries and flavors of fried plums, smoke, and spice, this is a big wine with strong tannins and a long, complex finish. While some pinots shine primarily through their scent, this wine is excellent on both nose and palate.
No.10
Bergström wines
2009 Pinot Noir de Lancellotti Chehalem Mountains, $60
The well-draining soils of the Chehalem Mountains lend pinot noir a graceful, slow development that shines in the bottle. This fruit-forward wine offers rich flavors of plum, ripe blackberries, sage, and spice. Powerful and dark, its balanced tannins and acidity combine for a smooth and enjoyable sip.
No. 11
Cameron
Vineyards 2009 Pinot Noir Dundee Hills, $25
Cameron wines are characterized by dry farming—using little to no irrigation—which allows them to highlight the unique characteristics of each vintage. Floral flavors and juicy red fruit on the tongue accent striking scents of dark cherries, hay, and leather. With strong tannins and mild acidity, this accessible bottle will be delightful for outdoor barbecues and nights on the porch.
No. 12
Matello
2009 Pinot Noir Souris Willamette Valley, $39
This delicious wine shows rich fruit depth with flavors of strawberry jam, berry cobbler, and brandied cherries. A long and strong finish allows those tasty flavors to linger.
Rating 91: No.13
Eyrie Vineyards
2009 Pinot Noir Reserve Dundee Hills, $62
This complex wine spends nearly two years in barrel, showing developed sweet and savory qualities with flavors ranging from rare steak to ripe blueberries. Offering one of the longest finishes of the bunch, this light wine is clean, bright, and delicious.
No.14
Patton Valley Vineyards
2008 Pinot Noir Lorna-Marie Willamette Valley, $70
With heady fruit scents that jump out of the glass and complex flavors of allspice, vanilla, orange, and raspberry, this balanced, focused wine is soft and creamy. This bottle is also meant to age, and will deepen and soften over the next five years.
No.15
Broadley Vineyards
2009 Pinot Noir Reserve Willamette Valley, $38
A select blend of the best barrels of Broadley's 777 clones, this carefully oaked wine is earthy and spiced, with a strong flavor of ripe, dark blackberries. The long finish and smooth texture of this unfiltered wine hint at its craftsmanship.
No.16
Luminous Hills
2009 Pinot Noir Estate Grown Yamhill-Carlton, $28
Winemaker Byron Dooley (who also owns Seven of Hearts Winery) selected the best grapes from the Luminous Hills estate to bring out the herbal aromatics and juicy fruitiness of this perfumed wine. Native fermentation—using yeast naturally present on the grapes and in the air—lends an earthy, savory flavor that would pair well with grilled meats.
No.17
De Ponte cellars
2008 Pinot Noir Baldwin Family Reserve Dundee Hills, $70
This wine offers scents of coffee and caramel along with notes of blackberry and black currant, but is more earthy than fruit-forward. With balanced minerality and layers of flavor, this wine will pair well with hazelnuts, tomato-based Italian sauces, and chocolate.
Rating 90: No.18
Luminous Hills
2009 Pinot Noir Lux Estate Yamhill-Carlton, $35
With only 147 cases produced, this wine highlights the best vines of the Luminous Hills vineyard. Heady with scents of raspberry, dry earth, and dried plum, this seductive pinot noir offers strong tannins and bright acidity for a powerful yet balanced glass.
No.19
Siltstone
2008 Pinot Noir Guadalupe Vineyard Dundee Hills, $28
This budget-friendly wine provides full-bodied flavors and a long finish, bursting with notes of strawberry, cherry, smoky spices, and cedar. Combining juicy flavors and outstanding value, this is a great choice for a potluck dinner or housewarming gift.
No.20
Et Fille
2008 Pinot Noir Nicholas Vineyard Chehalem Mountains, $34
Howard Mozeico and Jessica Mozeico-Blair—the father-daughter team behind Et Fille—make full-bodied pinot noir rich with earthy flavors that will pair well with lamb, mushrooms, and a wide variety of herbs. Notes of plum, smoked wood, and bright red cherries linger along with the bold texture.
No.21
Cristom vineyards
2008 Pinot Noir Jessie Vineyard Eola-Amity Hills, $50
This gently oaked pinot noir was made with Old World techniques such as wild yeast fermentation and minimal handling. Scents of spices, dried cherries, and leather make the unfiltered wine full-bodied and mature, while its earthiness and strong tannins will blossom after several years in the cellar.
No.22
Sokol Blosser
2008 Pinot Noir Dundee Hills, $38
Sokol Blosser's 2008 offering is distinctive for its strong aromatics, rich flavors of black cherries and baker's chocolate, and long finish. Soft tannins and a refreshing lightness make this an easy-drinking wine that will continue to develop for at least 10 years.
No.23
Soter Vineyards
2009 Pinot Noir North Valley Willamette Valley, $30
Crafted from a diverse selection of grapes throughout the north Willamette Valley, this wine reveals winemaker James Cahill's focus on regional representation and sustainable farming. Flavors of tart pie cherries; a candied, bright style; and a super-clean finish place it on the lighter side of the pinot noir spectrum, which makes it a great pairing for fresh, spicy foods.
No.24
Willamette Valley Vineyards
2008 Pinot Noir Tualatin Estate Willamette Valley, $45
Made with fruit from the exclusive Tualatin Estate Vineyard, founded in 1973, this earthy wine shines with sweet, candied-fruit flavors of blackberry, cherry, and vanilla. Generous tannins, balanced minerality, and a smooth finish make this a bottle for deep contemplation and richer food pairings.
Rating 89: No.25
Bergström Wines
2009 Pinot Noir Bergström Vineyard Dundee Hills, $78
Sourced from 13 select acres in the Dundee Hills, this meaty wine is rich, dark, and full-bodied. Juicy flavors of cherries, espresso, raspberries, and caramel blend with gentle acids and satiny tannins to produce a structured wine with a sweet finish.
No.26
Daedalus Cellars
2008 Pinot Noir Labyrinth Dundee Hills, $45
This delicate, floral wine combines juicy flavors and a medium-bodied, silky texture for a very drinkable vintage. Using a blend of grapes from Heron, Thistle, Maresh, and Murto vineyards, winemaker Aron Hess carefully selects the best barrels in the cellar to make this delicious wine.
No.27
Bethel Heights Vineyard
2008 Pinot Noir Justice Vineyard Eola-Amity Hills, $50
The Justice Vineyard is an Oregon Certified Sustainable wine, ensuring responsible growing and winemaking practices. This 2008 vintage's cherry fruit, soft tannins, and fresh acidity balance out floral notes and deeper aromatics of leather and earth. Juicy and bright, this is a pretty glass for easy sipping.
No.28
Brooks
2009 Pinot Noir Willamette Valley, $22
This vibrant winery celebrates the dedication and passion of its late founder, Jimi Brooks, by producing high-quality biodynamic estate wines with heart. Blended from various pinot noir clones from throughout the Willamette Valley, this wine is deeply structured yet eminently drinkable, with flavors of coffee, caramel, earth, and ripe raspberry.
No.29
Ardiri Winery & Vineyards
2009 Pinot Noir Vineyard Select Estate Grown Chehalem Mountains, $45
Fruit for this estate pinot noir was hand-selected, hand-sorted, and cold-soaked by winemaker John Compagno in open stainless steel fermentation tanks to extract maximum color and flavor. Rich with oak notes, candied red fruit, and complex cola flavors, the results are robust yet balanced.
Rating 88: No.30
Luminous Hills
2009 Pinot Noir Astra Estate Yamhill-Carlton, $35
Winemaker Byron Dooley's Astra uses a higher percentage of "whole cluster fermentation" than its sister wine from the Lux estate, which means brighter fruit flavors and an added spiciness. Emitting the aroma of dried flowers, herbs, and raspberries, this wine has enough tannic structure to develop for several years.
No.31
Siltstone
2007 Pinot Noir Guadalupe Vineyard Dundee Hills, $26
Bright flavors of cherry, strawberry, and a hint of cedar round out a beautiful wine harvested in the midst of October rainstorms. Made with grapes from a single old-vine vineyard on the west slope of the Dundee Hills, this wine shows the talent and perseverance of winegrowers in a tough year. Discover the difference a year can make: grab a bottle of the 2008 Guadalupe Vineyard for your own at-home vertical tasting.
No.32
Bethel Heights Vineyard
2008 Pinot Noir Casteel Reserve Eola-Amity Hills, $60
Fully destemming the grapes before fermentation (stems mean strong tannins) lent great fruit concentration to the finished product of this ripe, lush pinot noir. A mild, bright, and easy-drinking wine, this will be delicious with hearty fall dishes like root vegetable stews and braised lamb.
No.33
Matello
2009 Pinot Noir Lazarus Willamette Valley, $19
This budget-friendly pinot is ready to drink and full of juicy, ripe fruit flavors. Uncomplicated, pretty, and with enough earthiness and complexity to keep things exciting, this clear, unfussy wine is a great choice for fall.
No.34
Domaine Serene
2007 Pinot Noir Evenstad Reserve Dundee Hills, $58
The latest vintage of Domaine Serene's flagship wine leaps out of the glass with scents of cherry, raspberry, and toasted spices. Silky tannins, a smooth, long finish, and a savory edge make this a lovely bottle for easy drinking and food pairing.
No.35
Et Fille
2009 Pinot Noir Maresh Vineyard Dundee Hills, $42
The storied Maresh Vineyard has been producing quality pinot noir grapes since 1984, and continues to lend the balanced strength of old vines to Et Fille's 2009 vintage. Bright tannins draw out flavors of red cherries, black currants, and plums.
WHITES
Rating 95: No. 1
Evening Land Vineyards
2009 Chardonnay Seven Springs Vineyard La Source Eola-Amity Hills, $60
A collaboration between winemaker Isabelle Meunier and consulting winemaker Dominique Lafon, this wine is the result of a perfect storm of conscious viticulture, a merciful growing season, and a touch of magic. With layer upon layer of flavor—bright Meyer lemon, apple blossom, ripe Asian pear, and subtle spice, with well-blended caramel notes from careful oak aging—this wine has it all. Balanced, rich, and bright with crisp fruit, it is the quintessential expression of Oregon's new chardonnay. Meunier honed her skills in Burgundy, New Zealand, and her native Canada before ?arriving in Oregon's Eola-Amity Hills region outside of Salem, where grapes for La Source are carefully grown and hand-selected.
Rating 94: No.2
Bethel Heights Vineyard
2009 Chardonnay Estate Grown Eola-Amity Hills, $25
Using a blend of Dijon and old-vine Wente clones, this classic chardonnay shows a welcome balance of richness and bright acidity. The best of the old-school Oregon style, this rich, golden wine marries minerality and flavors of ripe pineapple and lemon zest, resulting in a smooth palate that's full-bodied and perfumed but never cloying.
No.3
Ponzi Vineyards
2008 Chardonnay Reserve Willamette Valley, $30
2008 wasn't just a great year for pinot noir. The cool spring and Indian summer of that storied vintage also resulted in chardonnays that continue to impress. In this smooth-textured, golden wine, rich oak notes are balanced by bright acidity and fresh flavors of lemon curd and thyme. Pair with poached halibut, earthy mushrooms, and fava beans.
No.4
Brooks
2008 Riesling Ara Willamette Valley, $25
Named after the altar that Noah built after the Flood, this riesling is the praise-worthy result of a tumultuous year. With heady scents of rose petals and apple and juicy flavors of peach, apricot, and kiwi, this bright and refreshing wine was featured at President Obama's first White House State Dinner, paired with red lentil soup.
No.5
Lange Estate Winery & Vineyards
2010 Pinot Gris Reserve Willamette Valley, $20
Don Lange was the first American winemaker to produce barrel-fermented pinot gris, and this legacy shines through in his son Jesse's latest vintage. Oak barreling lends richness to the wine's bright notes of green apple, honey, and lemon zest. Full-bodied from the first sip to the lingering finish, this wine will pair well with Mexican cuisine.
Rating 91: No.6
Raptor Ridge
2010 Pinot Gris Willamette Valley, $18
For fans of traditional Oregon pinot gris, winemaker Scott Shull's latest vintage will certainly satisfy. Featuring clean scents of apple blossoms and tangerine, sweet flavors of pears and Meyer lemon, bright acidity, and a juicy finish, this wine will pair well with clams in garlic butter or grilled salmon.
No.7
Stoller Vineyards
2008 Chardonnay SV Estate Dundee Hills, $28
The warm fall of 2008 allowed plenty of time for grapes to fully ripen, lending the vintage a lush, complex, and fruit-forward character. This creamy wine is packed with flavors of almonds, brioche, and baked apples, with a full body that will hold its own when paired with richer dishes like herb-roasted chicken, cheesy pasta, or creamy soups.
No.8
Adelsheim Vineyard
2010 Auxerrois Ribbon Ridge, $22
David Adelsheim imported Oregon's first vines of Auxerrois (pronounced oak-sair-wah) in the late '70s, but the varietal remains relatively unknown despite its success in Oregon's cool soils. Bursting with scents of orange blossom, tropical fruit flavors, and bright acidity, this refreshing wine will pair perfectly with crab salad, ceviche, or cured salmon.
No.9
Teutonic Wine Co
2010 Riesling Willamette Valley, $15
This small-production winery—offering only 126 cases of its 2010 riesling—is known for its high-acid, low-alcohol wines that are truly food-friendly. With soft notes of peaches, strawberry, and rose petals, this light wine begs to be paired with oysters or any fresh, briny seafood.
Rating 90: No.10
Elk Cove Vineyards
2010 Pinot Gris Willamette Valley, $18
With scents of sweet pear and almonds, fresh acidity, and flavors of baking spice and ripe peaches that linger on the palate, Elk Cove's 2010 estate pinot gris is a definite crowd pleaser. This food-friendly wine from one of Oregon's oldest wineries will be delicious with a citrus salad and fresh chèvre.
Rating 89: No.11
Amity Vineyards
2008 Dry Gewürztraminer Sunnyside Vineyard Willamette Valley, $20
This traditional golden gewürztraminer is rich, fruit-forward, and intense, with flavors of lychee, Asian pear, and fresh green herbs. Though labeled "dry," this wine offers a bright sweetness through complex fruit flavors, and will perfectly calm the heat of spicy Thai food.
No.12
Love and Squalor
2010 Riesling Willamette Valley, $18
Matt Berson's zesty riesling—made with organic grapes—is sweet, lush, and refreshing, offering flavors of peaches and mangoes for a balanced palate that'd be a perfect picnic sipper. Pack a backpack with a baguette, smoked salmon, Peppadew peppers, and a corkscrew, and you're set for a wonderful meal.
Rating 88: No.13
J. Albin Winery
2010 Pinot Gris Willamette Valley, $15
Bright flavors of ripe pear and white peaches, notes of buttery almond, and a peppery spiciness blend together for a rich palate that lingers and tempts you to keep sipping. Pair with melon and goat cheese salads, thin-sliced cured meats, and fresh peaches.
No.14
Brooks
2010 Riesling Sweet P Riesling Willamette Valley, $22
Named for the winery's 15-year-old owner, Pascal, this fun, casual wine has a bright, sparkling sweetness balanced by juicy acidity. Bursting with flavors of honeydew, peaches, and lilac, Sweet P will be a hit at any potluck. But bring a few bottles: it'll go fast.
No.15
The Four Graces
2010 Pinot Gris Willamette Valley, $18
Stainless steel fermentation lends a clean subtlety to this silky wine from the Red Hills of Dundee. Bursting with citrus and green apple notes, this bright, lean pinot gris will pair well with pasta, fresh basil, and spicy Italian sausage.