ned ludd
Ned Ludd Opens For Lunch
Another good spot open for lunch on the weekends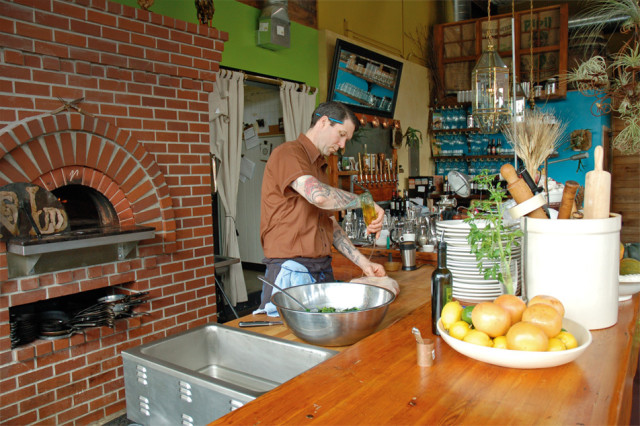 Here's something that might surprise you. I'm no fan of weekend brunch. It's not that I don't like eating poached eggs bathed creamy butter-charged French-styled sauces. You'd have to be a jerk not to. What I dislike about brunch in Portland is the baggage that goes with it. Brunch is supposed to be an expedient meal that takes a couple hours out of one's day, but in Portland it has become the weekend's main event. Many of the better places require two-hour waits and serve portions so large, an eater needs another few hours just to digest. So while I love the biscuits, the flapjacks, the home fries, and the rounds and rounds of murky French Press, after a giant mid-morning meal I feel like the python who swallowed a pregnant sheep.
For me, lunch has become the mid-day weekend meal. As few restaurants serve lunch on weekends, imagine my excitement this morning when I received a note from Ned Ludd owner Jason French that his restaurant would begin serving lunch starting this weekend. Ned Ludd will be open for lunch from 11am to 3pm from Thursday through Monday, adding another non-brunch reasonably portioned dining option that won't cause a case of fatty liver. For directions and a menu, visit here.
Want more food news, plus editor's picks in every neighborhood, advanced search options, and all of our best-of lists? Download our Gastronaut app in iTunes or Google Play!