CELLAR NOTES
Our Critic's Top Wine Picks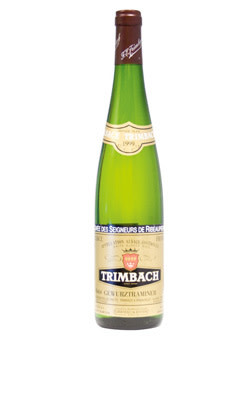 The tender, juicy meat of a well-cooked Thanksgiving turkey cries out for cranberries, pumpkin pie, and a glass brimming with fine wine. For just the right kind of turkey-enhancing tang, turn to the often overlooked gewürztraminer wines, which dole out that special kind of piquancy recognizable only after it crawls up into your nose, like the scent of cloves.
Derived from the German word gewürz, which means "spice," gewürztraminer is a white wine that has a rich, viscous texture at its best. At its worst, it can be thin and watery, but it consistently offers up a spiciness that pairs perfectly with our national holiday fowl. Here are a few locally available gewürztraminers to complement your fall feast.
All wines available at Liner & Elsen Wine Merchants: 2222 NW Quimby St
Want more food news, plus editor's picks in every neighborhood, advanced search options, and all of our best-of lists? Download our Gastronaut app in iTunes or Google Play!