HIGH SPIRITS
Mantra Espresso & Wine Bar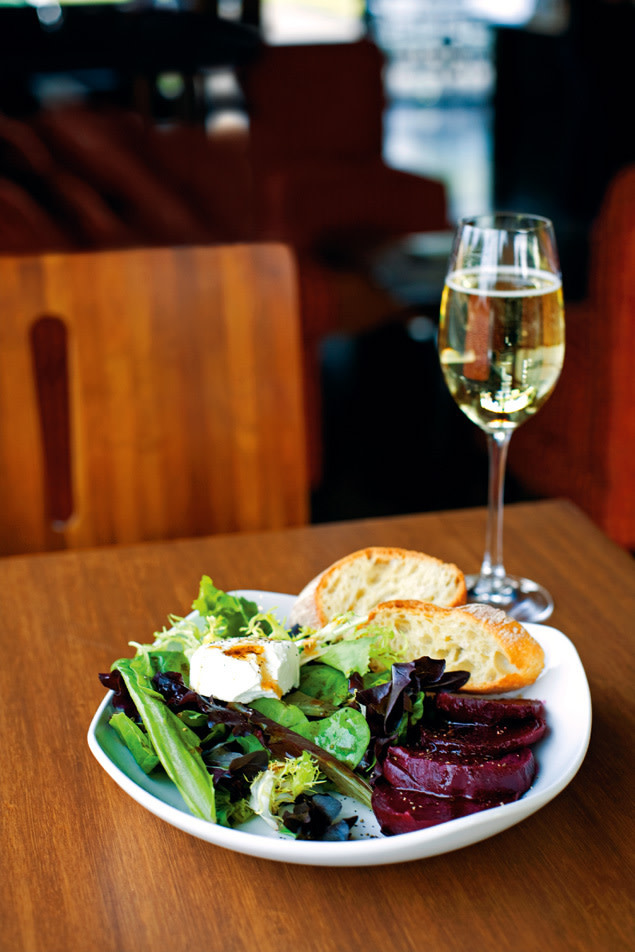 It's easy for those of us living south of the Columbia River to see Vancouver as nothing more than one long strip mall. Nevertheless, now and then a unique gem like Mantra Espresso & Wine Bar will pop up amid the ordinary storefronts. This newly opened sipping spot may be perched between a day spa and a parking lot, but it serves more than 85 Oregon and Washington wines—including varietals from such seminal wineries as Oregon's Cristom Vineyards and lesser-known vintners like Ridgefield, Washington's Bethany Vineyards, and Prosser's RiverAerie. Most wines cost less than $10 a glass. Top Northwest microbrews from Rogue Ales, Ninkasi Brewing, and Cascade Lakes Brewing, among others, are also on offer.
Mantra's cozy (if somewhat kitschy) velour couches, ethereal drapes, and high-backed bar stools bring a more urbane atmosphere to the burbs, as does the menu: panini made with sumptuous ingredients like gorgonzola and pear, as well as small plates of olives, meats, and cheeses. And for early-morning commuters, Mantra pours steaming cups of Stumptown coffee. That all may be standard fare at many Portland cafés, yes, but it's a big leap up the culinary ladder in a city better known for Outback Steakhouse's Bloomin' Onion. Mantra makes a good case for the argument that sophistication can happen anywhere—even in strip malls.
Want more food news, plus editor's picks in every neighborhood, advanced search options, and all of our best-of lists? Download our Gastronaut app in iTunes or Google Play!