Mudroom
RoboCop
Poaching enforcement takes an animatronic turn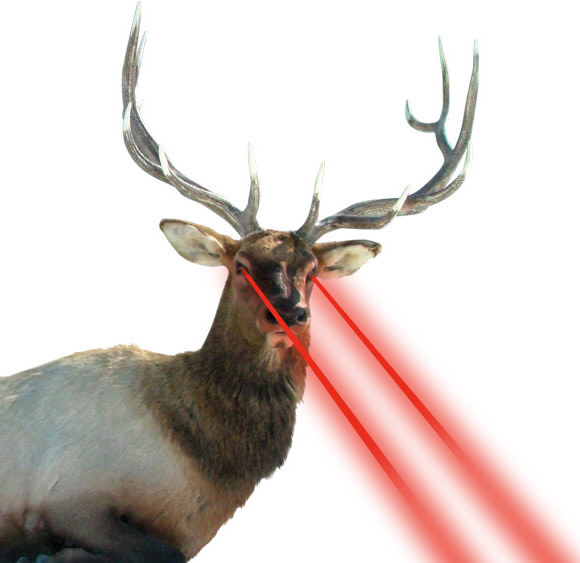 Call it the love child of RoboCop and Bambi if you like, but the Oregon State Police's new robotic elk decoy is local wildlife's newest savior. Designed by Wisconsin-based Custom Robotic Wildlife, the portable, 200-pound animatronic beast features a six-by-six rack of horns (removable) and a remote-controlled, nodding head. Its mission? To lure poachers—anyone hunting elk out of season, after dark, or without proper tags—to take a shot.
Since it was started in 1991, the Wildlife Enforcement Decoy's arsenal has included fake turkeys, fake bears, and nearly every other kind of faux critter—all meant to catch trigger-happy poachers. But this is the program's first animated elk recruit. Typically, officers station the WEDs where recent poaching activity has been reported and then observe their bait from a hidden location, waiting to see if anyone pumps it full of lead. In 2008, troopers carried out more than 200 such sting operations, bagging a total of 143 citations. (Shooting at a WED can land you a $6,250 fine and a year in jail.)
The owner of Custom Robotic, Brian Wolslegel, who supplies police across the country with decoys, says that the average robotic WED can haul in about $30,000 in fines over its life span (about five years). The $4,000 contraption is even backed by a warranty. "We guarantee everything will look good for one year," Wolslegel says. "Well, everything except the parts that get hit by bullets."
Want more food news, plus editor's picks in every neighborhood, advanced search options, and all of our best-of lists? Download our Gastronaut app in iTunes or Google Play!