POUR
Mr. Tea
The local tea guru behind Tazo is back with a line of gourmet small-batch delights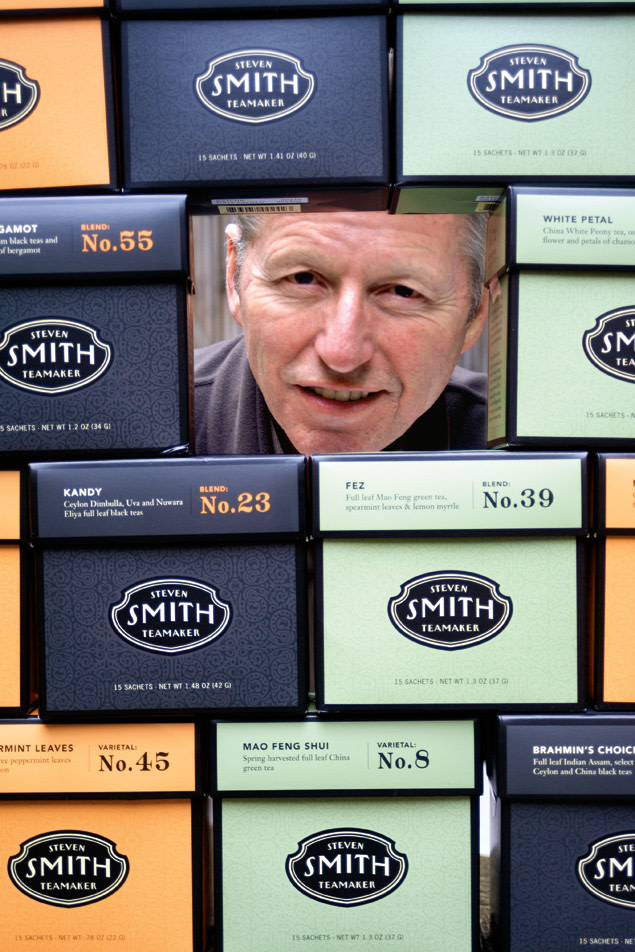 Portlanders are cultish about coffee—we're tantalized by its exotic origins, its bracing flavors, its invigorating effects. But in our collective quest to over-caffeinate, might we have some love left for that other warm (and, arguably, more nourishing) beverage: tea? Steve Smith, the tea maker who firmly established his cred when he launched the Tazo Tea Company out of his Portland kitchen in 1972 and built it into a formidable brand now owned by Starbucks, is betting that there is. "This town is a petri dish for creative drinks," he says, "and people who enjoy premium beverages like variety."
Returning from a brief retirement from the world of tea, Smith is adding Steven Smith Teamaker, a line of gourmet small-batch teas, to that vat of experimentation. He hadn't planned on returning to the tea world, but after spending a year in southern France, where he met countless bakers and cheese makers, Smith came home and thought, "There's a place here for me to do something I'm really proud of." So last September, Smith and five employees opened the doors of their teaworks—a carefully restored former blacksmith shop in Northwest Portland—where they sort and blend their ingredients by hand, offer tastings, and sell loose-leaf and packaged teas.
The delicately balanced product line that has emerged from this leafy atelier includes four green and white teas, four black teas, and four herbal infusions. Each is made from a thoughtfully selected blend of ingredients whose origins span the globe: lemon myrtle from Australia; jasmine from Fujian, China; chamomile blossoms from an Egyptian oasis; bergamot from southern Italy—even peppermint from Hermiston, Oregon. "Every cup is a geography lesson," Smith says, smiling as he slurps a spoonful of Kandy, a blended trio of teas from three unique regions of Sri Lanka. "I call it a tea travelogue."
Want more food news, plus editor's picks in every neighborhood, advanced search options, and all of our best-of lists? Download our Gastronaut app in iTunes or Google Play!