Things To Do
Wine and Roses – Seriously!
Heirloom Old Garden Roses' Rose Days – this weekend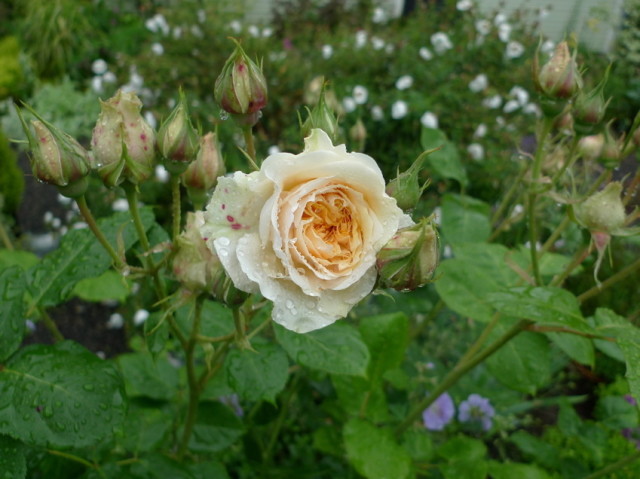 It's been a couple of years since my last visit out to Heirloom Old Garden Roses. And there's no better incentive to get me to do something than to mention that there will be wine so I might just head out there this coming weekend Saturday June 5 and Sunday June 6 from 9 am to 5 pm for Heirloom's annual Rose Days, timed to coincide with the absolute abundance of roses coming into flower right now.
Heirloom Rose Nursery in St Paul, Oregon sells old-fashioned new roses as well as the gorgeous and historic old roses. They are all own root, which means they are not grafted onto a different root stock, but grown directly from cuttings. Own root roses are smaller when you buy them but once established, result in healthier plants that never "revert" to the grafted rootstock. Now that I've grown them, I'm a bit of a snob about grafted roses, which are basically only grafted to produce larger, cheaper plants faster, for consumers who don't know the difference.
The selection at Heirloom Roses is astounding and there are extensive, labeled gardens through which you can wander and see the roses doing their magical thing. Guided tours will be offered both days. The weekend's events include:
- Wine by Hip Chicks Do Wine
- Chocolate by Honest Chocolates
- BBQ lunch (probably hot dogs and hamburgers)
- Music by Rio Con Brio
- Non-rose perennial plants for sale by N&M Herb Nursery
- Garden art, a demonstration on gardening tool use, etc.
Note that pets are not allowed in the gardens.
Heirloom Roses is about 25 miles from Portland – it takes about 30-45 minutes to get there from downtown. (Directions). And although I can't say what the weather will be doing, I will say that if you bring your umbrella, gum boots and a good friend or two, you'll have fun no matter how much it rains.