Pour
Cold Comfort
A local distiller gives coffee a spirited boost.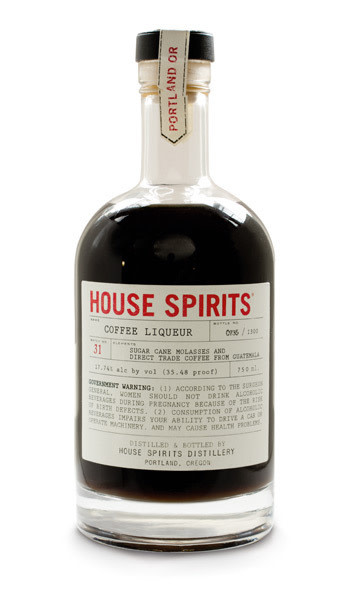 IT'S NOT EXACTLY a well-guarded secret that, for Portlanders, coffee ranks high in the hierarchy of needs. Combine our java jones with the mushrooming of local small-batch distilleries, and it's no surprise that we're enjoying liquid amalgamations like House Spirits Distillery's new coffee liqueur, which gets a heady jolt from Stumptown Coffee Roasters' select beans. If your only knowledge of coffee liqueur is the occasional cloying splash of Kahlua, prepare your palate for a bold blast from a versatile spirit full of flavor, potency, and nuance. The coffee's bitter bite takes center stage, but it finishes quickly and is ably supported by a rum made with molasses, cinnamon, and orange peels. To showcase their liqueur, House Spirits distiller Colin Howard and resident cocktail consultant Evan Kinkel came up with "The Dude's Sweater," a cocktail that leads off with a wake-up call from the unruly White Dog whiskey before mellowing into a luxurious version of a White Russian. Bonus points for The Big Lebowski reference. 
The Dude's Sweater
Want more food news, plus editor's picks in every neighborhood, advanced search options, and all of our best-of lists? Download our Gastronaut app in iTunes or Google Play!