On the Town
Tender Loving Empire
Editor's Pick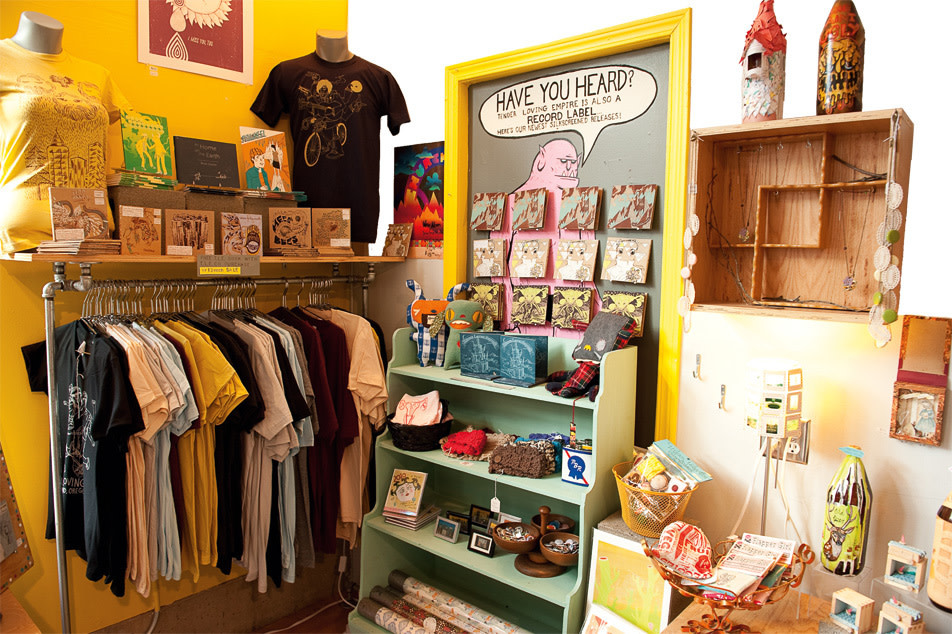 IT'S ONE THING to start a band in Portland, the breeding ground for so many perfectly unkempt musical outfits. But starting an empire? Well, that's the sole domain of Jared and Brianne Mees, a married couple whose Tender Loving Empire takes the rock 'n' roll lifestyle to the nth degree. Part Portland-centric record label, part clothing store, part art installation (among many other things), Tender Loving Empire operated out of a tiny storefront in Northwest Portland for three years, but May marks the opening of its new, larger headquarters off of W Burnside Street. The location near Powell's City of Books won't look that much different, but the new space will allow for more in-store performances, more space for art, and more exposure during First Thursday events. With new records coming out from Typhoon, Hosannas, and Jared's own Jared Mees and the Grown Children, the Tender Loving Empire appears to be ready to strike back.
Tender Loving Empire
412 SW 10th Ave.
Grand opening May 6
tenderlovingempire.com
This article appeared in the
May 2010
issue of
Portland Monthly.