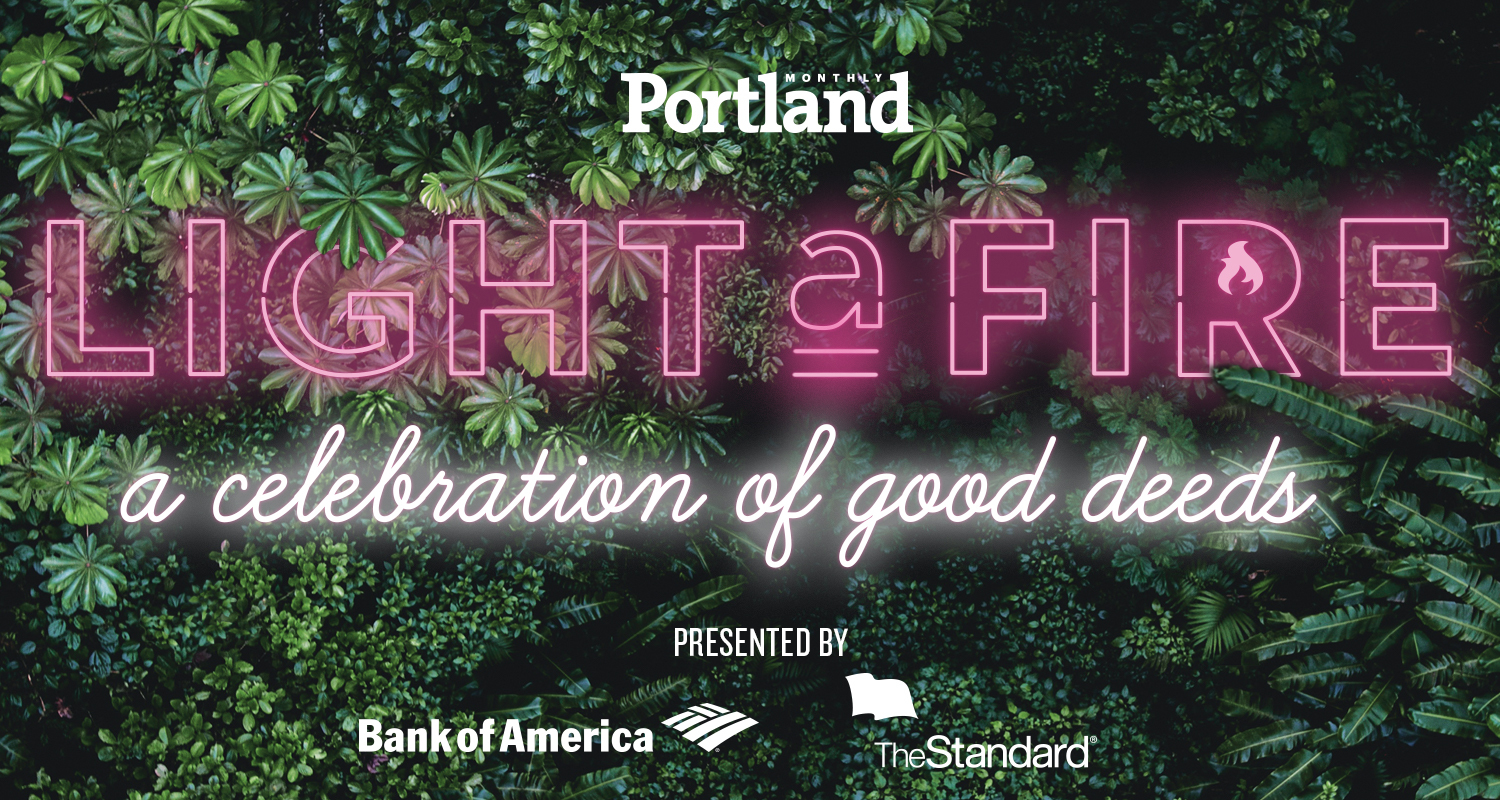 The world is changing quickly. That's why Portland Monthly is shining a light on the individuals and organizations dedicated to improving our communities. With more than 22,000 nonprofits hard at work in the state of Oregon, extraordinary acts of community service are everywhere. Portland Monthly's 13th annual Light a Fire Awards unite local philanthropic organizations and regional businesses to celebrate these dedicated groups and individuals. Awards honor those who make the Portland metropolitan area more prosperous, beautiful, healthful, and sustainable—in a word, better—for everyone.

Winners will be featured in the pages of Portland Monthly and at the awards ceremony and dinner on November 2 at Leftbank Annex. Spectacular acts of generosity deserve a spectacular celebration, so in addition to fabulous cocktails, a three-course dinner, and the 12 nonprofit and individual honorees, we have some enchanting surprises up our sleeve! We're excited to unveil our lineup, and look forward to seeing you in November.

The Light a Fire Awards are sponsored by: Bank of America, The Standard, Delta Air Lines, Lagunitas Brewing, Nike, Celebrity Cruises, Leftbank Annex, and Coca Cola.
Event Details
Date: Thursday, November 2
Time: Cocktail Reception: 5:30 p.m. | Dinner & Awards: 7 p.m. | Afterparty: 9:15 p.m.
Location: Leftbank Annex | 101 N Weidler St., Portland
Tickets: Table of 6: $850 | Table of 8: $1,100 | Individual: $150 | Nonprofit: $100 per ticket