Portland Facial Clinic
David Magilke, MD
When it comes to your face, trust a specialist.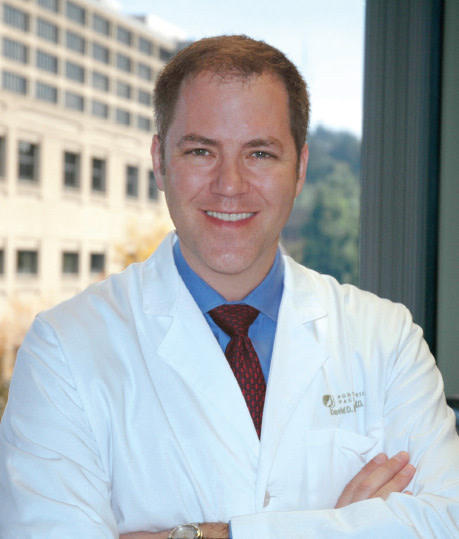 In the field of facial aesthetics and cosmetic surgery, it is all about results. Based on 100% patient satisfaction documented on a recent survey, Portland Facial Clinic delivers. "We pride ourselves on building successful long-term relationships with our patients," says Dr. Magilke, "and that means listening to their needs and following up after treatments to ensure they have the best outcomes possible."
As a surgeon board certified by both the American Academy of Facial Plastic and Reconstructive Surgery and the American Academy of Otolaryngology, Head and Neck Surgery, Dr. Magilke has been helping patients achieve the looks they want for more than twelve years.
Portland Facial Clinic offers surgical procedures including face-lifts, rhinoplasty, eyelid surgery, brow lifts, cosmetic ear surgery, chin augmentation and neck liposuction. They also offer a Rapid Recovery Lift for patients looking for a mini-lift with minimal downtime. All surgical procedures are done in their AAAHC accredited surgical suite,
located in a private office on the Providence St. Vincent Medical campus.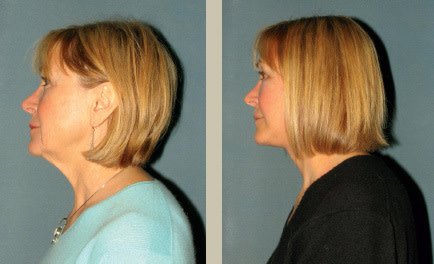 This 59-year-old woman (pictured at right) wanted improvement of her jowls and neckline but needed a procedure with a short recovery. She is shown here before and two days after a Rapid Recovery Lift. She was able to return to work three days after her procedure.
At Portland Facial Clinic patients also have comfort in knowing that all Botox® Cosmetic, Radiesse®, and Juvederm™ injections are done by the doctor. "Not all of our patients are interested in or need surgery," says Dr. Magilke, "and many experience noticeable improvements through aesthetic procedures." Additional aesthetic offerings include Thermage™, Intense Pulse Light, chemical peels, clinical facials, and medical-grade skin care products.
Consultations are complimentary and a great way to learn which treatments are right for you.
Portland Facial Clinic
David Magilke, MD, PC
503.297.6511
9427 SW Barnes Rd, Ste 394
Portland, OR 97225
Plastic Surgery Primary Care Orthopedic Dental Laser