Article
Reading Frenzy
Four kids' lit experts help us put together a summer reading list of books by local authors. Warm up those library cards!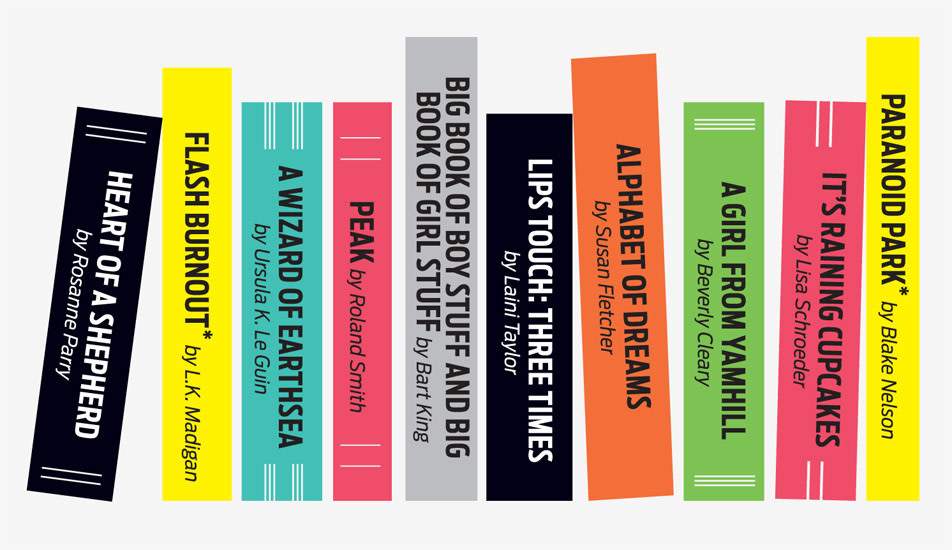 Suggestions from Andrea Milano
Youth librarian at Multnomah County Library's Hollywood branch
Minerva Clark Gets A Clue by Karen Karbo
A run-in with a lightning storm turns shy, insecure thirteen-year-old Minerva Clark into a more confident person who helps solve a mystery.
Bat 6 by Virginia Euwer Wolff
Set in Oregon in 1949, this story about two sixth-grade girls softball teams tackles hefty topics like anti-Japanese sentiment and the consequences of war.
Flash Burnout by L.K. Madigan
Amateur photographer Blake, 15, learns how to balance his relationship with his girlfriend and his girl friend.
A Girl from Yamhill by Beverly Cleary
The first of two autobiographical books follows Cleary from childhood to college.
Peak by Roland Smith
The fictional story of 14-year-old Peak Marcello's attempt to climb Mount Everest.
A Wizard of Earthsea by Ursula K. Le Guin
The first in a six-book fantasy series about Ged, a young wizard in the land of Earthsea.
Night of the Howling Dogs by Graham Salisbury
Eighth-grade Boy Scout Dylan's Hawaiian camping trip turns into a tale of survival when an earthquake and subsequent tsunami hit.
Cuba 15 by Nancy Osa
As her quinceanero—the traditional celebration of womanhood at 15—approaches, Chicago suburbanite Violet Paz explores her Cuban roots.
Far From You by Lisa Schroeder
Trapped in a snowstorm with her stepmother and baby half-sister, teenage Alice must deal with the wound her mother's death from cancer left.
 
Suggestions from Laini Taylor
Local author whose book Lips Touch: Three Times was a 2009 National Book Award finalist for young adult fiction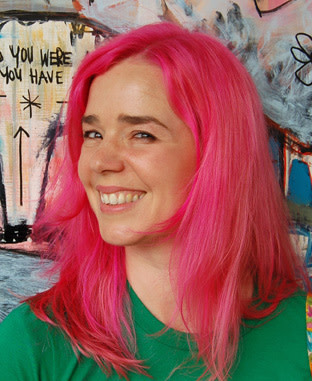 Alphabet of Dreams by Susan Fletcher
In ancient Persia, Mitra and her brother, Babak follow three wise men on their journey to Bethlehem.
Heart of a Shepherd by Rosanne Parry
When his father is deployed to Iraq, 11-year-old Brother helps his grandparents manage the family's Oregon ranch.
It's Raining Cupcakes by Lisa Schroeder
Twelve-year-old Isabel thinks winning a cupcake contest could be her ticket out of Oregon.
Ten Cents A Dance by Christine Fletcher
In 1940s Chicago, 15-year-old Ruby trades her meatpacking plant job for one swing dancing with gents at a local club, but the job could lead to danger.
Radiant Darkness by Emily Whitman
A modern reimagining of the myth of Hades and Persephone.
 
Suggestions from Nancy Sturken and Jill Saginario
The kids' lit gurus at Powell's Books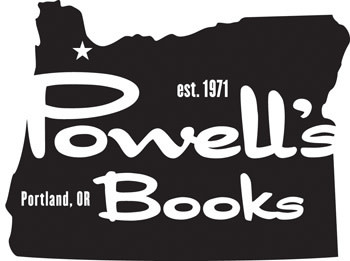 Heck: Where the Bad Kids Go by Dale E. Basye
After being killed in a freak marshmallow explosion accident, middle schoolers Milton and Marlo Fauster end up in the limbo land of Heck—and immediately begin plotting their escape.
Paranoid Park by Blake Nelson
Gus Van Sant turned this book about a 16-year-old skater tortured by his role in an accidental death into a movie.
Elephant Run by Roland Smith
Thirteen-year-old Nick Freestone becomes a prisoner on his own Burma plantation when it is taken over by the Japanese during WWII.
Empress of the World by Sara Ryan
At a summer camp for gifted teens, Nicola explores her identity and sexuality.
The Rules For Hearts by Sara Ryan
The follow-up to Empress of the World follows Battle Hall Davies (Nicola's love interest in the first novel), now 18, when she spends the summer living in a Portland house full of actors and artists.
The Big Book of Boy Stuff and The Big Book of Girl Stuff by Bart King
Colorful, humorous collections of advice and information about growing up for boys and girls.
Lips Touch: Three Times by Laini Taylor
Goblins, demons, and vampires have love stories too.
Destroy All Cars by Blake Nelson
Teenagers James and Sadie both want to save the planet, but have different ideas about how to do it.