Desirables
Studio Gorm's Fresh Designs
Whimsical with plenty of wit, Studio Gorm makes practical objects interesting.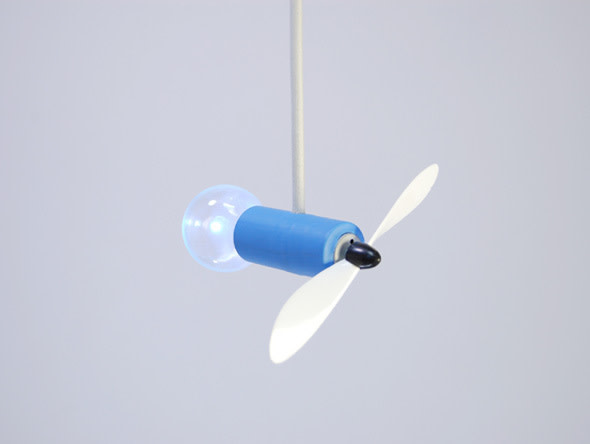 Sometimes design can be so very complicated. A chair gets imbued with layers of meaning and subtext, entirely over-thought and over-wrought. After all, the whole point of a seat is just a place to sit. To paraphrase Freud, sometimes a chair is just a chair.
So it was a happy surprise to recently stumble upon Studio Gorm, a design firm out of Eugene (okay, not technically Portland, but pretty darn close). They create lights, chairs, and tables that are modern yet warm, pieces that have plenty of personality without being precious or overly designed—and that strip objects down to their basic functional elements.
Take the Plug/Lamp, a brightly-hued lemon yellow extension cord on which a simple shade is affixed, making it a lamp that can move around a room where needed. Or the Lightning Bug, for example, a sweet little lamp that's propelled around the room by its back blades, casting shadows on the walls and ceilings as it flies. Or Post, a laptop bag that's one-size-fits-all, working for any brand of computer, and made of felt and veltex.
Founded by John Arndt and Wonhee Jeong, Studio Gorm made its product debut in Milan in 2007. First started in Rotterdam, now in Eugene, the two designers have backgrounds at such illustrious design studios as MVRDV, Studio Bertjan Pot, and Droog Design. With a focus on local materials and basic forms, the pair make most of their products themselves.
Like a breath of fresh air, Studio Gorm is a design firm to watch.