Out and About
Expansionist Tendencies
Portland's design know-how and sensibility is spreading out.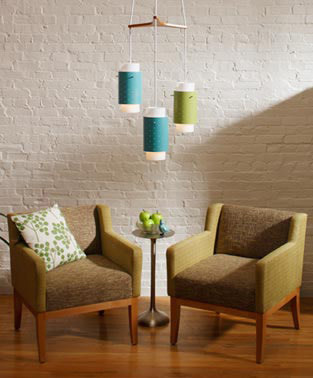 Portland design companies are continuing their colonialist tendencies – and without the negative connotations colonizing has had in the past. Recent examples: Rejuvenation opened a Los Angeles store September 17, and Yolo Colorhouse paints are now available through Amazon and Home Depot online. Results: more green goodness for the world. (And green benefits for Portland's economy? If only we could go old-school colonial, and tax the outposts!)
Rejuvenation's Los Angeles store opened on Venice Boulevard in a renovated warehouse in the Helms bakery district. It's the third retail store for the local preservation, salvage and reuse-oriented company, founded in Portland in 1977 and mostly mail order until the mid-80s. Rejuvenation's second store opened in 2004 in Seattle – a logical short hop north.
LA is a less obvious choice, seemingly further away in style from the 19th century Victorian fixtures and trims Rejuvenation started with in the 1970s. But as time passed, the company broadened its tastes into mid-century modern design – which is after all historic now, at 50-years-plus. LA, with its wealth of 1920s bungalows on up to every style of mid-century modern, is fertile ground for the wares and expertise of the Rejuvenation team.
Meanwhile, Yolo is ready to roll its paints over walls across the country. Earlier this year the line was picked up by Lowe's West Coast stores. Now, Home Depot and Amazon have jumped on the bandwagon and are offering Yolo as an eco-friendly alternative online. More color, less VOC toxins all around. It's a way to paint Portlandia-style from Pasadena to Providence. Sounds good to me.