Article
Natural Cycles
It's a beautiful day for an outdoor art walk.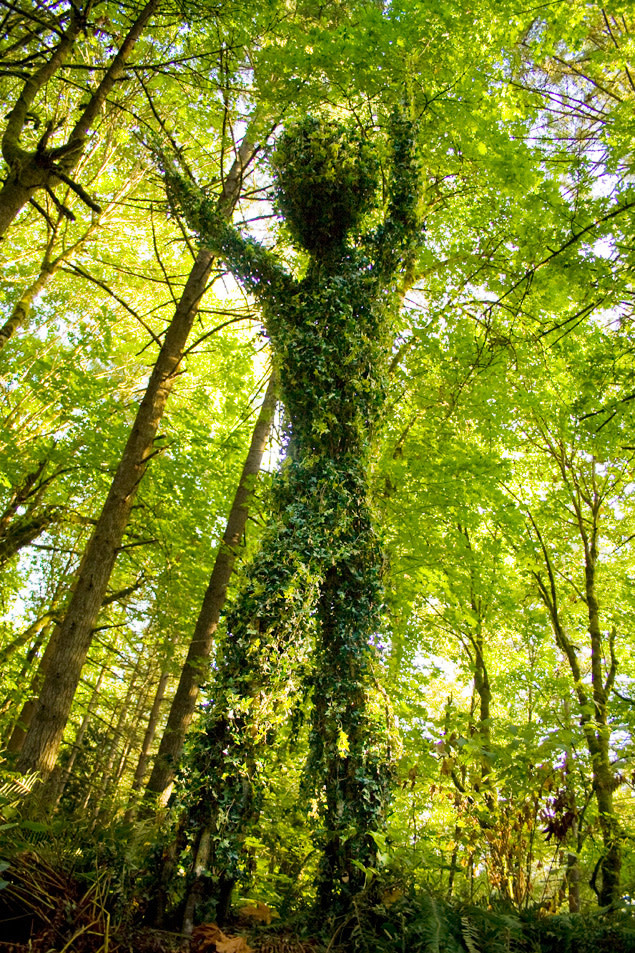 Five art installations by regional artists are evocatively situated in the natural setting of Tyron Creek State Park. There is plenty of time to catch the yearlong exhibit, but why not go today, before this eerie, towering figure made of leaves and branches gets rained on? Pictured:work by local artist Brennan Conaway.
Get directions on our Events Calendar.
Find more to do in Portland's parks on our Find a Trail map.