Music
Jick Magnet
Rocker and literate lyricist Stephen Malkmus talks about yogic singing, fatherhood, and his impending death.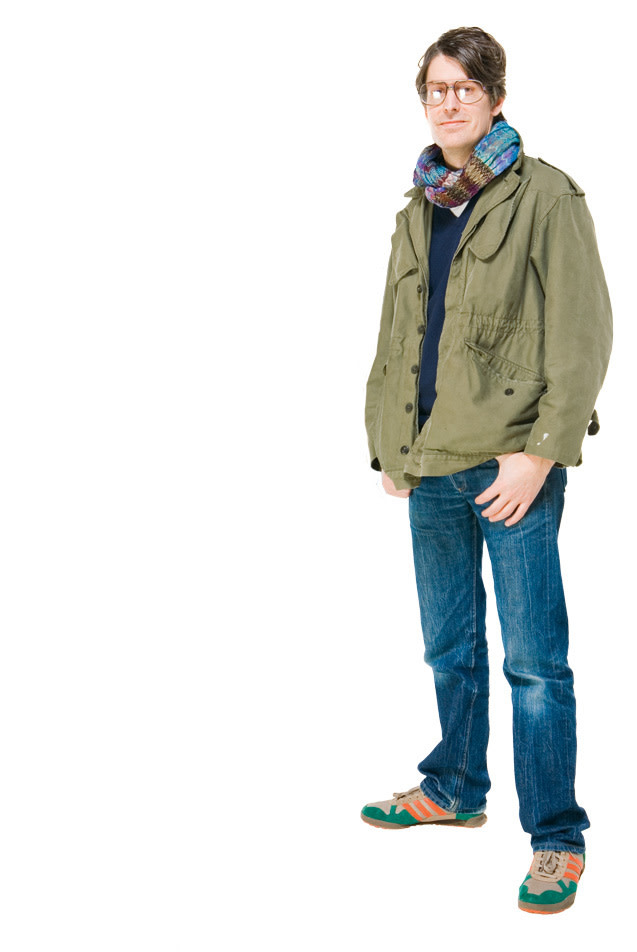 REal EMotional TRash is the first Jicks album you've recorded since your two daughters, now 3 years and 4 months old, were born. How do you balance being a dad with being a world-touring rock star? It's really important to me and Jessica (wife/artist Jessica Jackson Hutchins) to do our stuff and also earn a little scratch. If there's a show in Argentina, it's like, "Yeah, I wanna go to Argentina!" I just don't want to be gone the whole year.
It's also the band's first album since drummer Janet Weiss, formerly of Sleater-Kinney, came aboard. Her commitment to music is unparalleled— ne plus ultra! She pushed us to record certain songs I might have left on the cutting room floor.
So, does the album's sound differ from previous efforts? It's a bit more "rockist"—loud crashes, peaks and valleys of sound, jammy parts. Although we are still a midtempo group, Janet makes midtempo sound pretty aggressive.
You're 41 and have been in bands for nearly 20 years, yet you still look really well preserved. What's your secret—yoga? Yeah. [I like to go to] Bhaktishop Yoga, just off Burnside. Sometimes we sing as part of the warm-up. The owner, Lisa Mae (Osborn), uses a harmonium, so it sounds kind of pretty. I guess there's a little George Harrison in all of us.
Speaking of which, in a recent interview you described the Portland music scene as having an "unpretentious whiteness." The vibe of the city isn't "me, me, me." But when I think about the bands here, I definitely think of white-boy indie rock. Modest Mouse. The Shins. The Decemberists. The Dandy Warhols. Of course, my parents live in Sun Valley, which makes Portland seem like East L.A.
When you go out, are there any particular places you like to play or see shows? Doug Fir. Wonder Ballroom. Crystal Ballroom. Even smaller places like the Hawthorne Theatre. Compared to a lot of towns, especially for the size, there's lots of variety. But you know where I'm gonna have my wake? Sabala's!
I'm assuming there's a story behind that. We saw Black Oak Arkansas play there. Jim Dandy in the flesh. He was wearing this fringe vest, a pirate shirt, really tight jeans and high-heeled lady boots. And they had this tour bus from, like, 1974. Just old-fashioned and thrashed.
So even with two kids at home, you and the Jicks still get to go out every once in a while? Yeah. Sunday night is the best night in Portland to go out, and darts are the best thing to be doing. We go to the Horse Brass Pub, an old English bar with no TV.
Do you own your own flights of darts? No, I usually borrow, but there is this darts store on Foster, the Soft Tipper. That's the nexus of Portland's darts scene. Right at the edge of Felony Flats.
A darts-only store? That makes me think of a fencing-only store in St Johns. It has a really awesome picture of Iron Maiden's Bruce Dickinson in full sword-fighting regalia sitting in the window. Funny you should mention that… the band likes to fence on Thursdays.