Article
Win a Getaway
It's your last week to play the online scavenger hunt.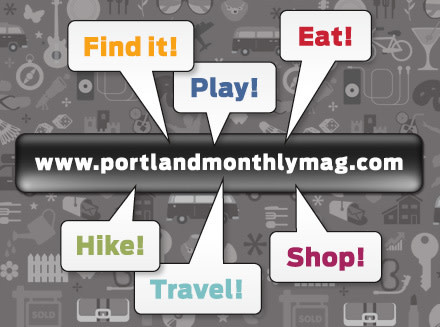 AFTER FIVE YEARS of producing Portland's No. 1 magazine, we figured it was high time to launch Portland's No. 1 web site. Whether you're looking for a trail to test your mettle or a relaxing weekend getaway, a rollicking bar or a quiet table for two, we've got you covered. From the city's trend-setting shops to the best neighborhoods to live in, Portlandmonthlymag.com has everything you need to explore the city you call home.

Play the SCAVENGER HUNT now!





Or go straight to our cool new tools: