phile under: art event
STOCK Tonight
time again for micro-granting dinner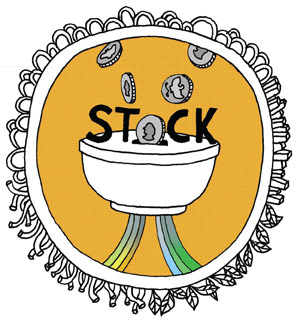 Tonight is STOCK, the monthly micro-granting event for the arts at which diners gather over dinner to determine which artist's proposal deserves the proceeds of the night (dinner is $10).
I love that the proposals from the last STOCK are now all online, serving as introduction to a number of artists with whose ideas and work you may not be familiar.
Last month, STOCK diners awarded $233 to artist Dafna Margalit, for this proposal. Tonight, she'll do a presentation on the work for the diners.
Here's a post I wrote earlier, introducing STOCK.
Tags:
art