phile under: team culturephile
Team Culturephile
introducing #1 intern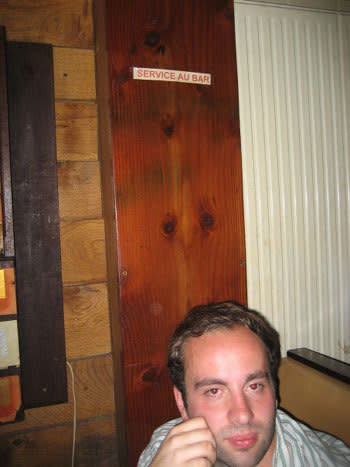 We're beefing up the team over here at Culturephile HQ in anticipation of PICA's TBA:09 Festival. It's starting in LESS THAN A WEEK, you know, and one of my favorite PDXers, Russ Gage, over at TBA HQ says a couple of you haven't been in to get your festival passes yet, so hightail it.
Quick intro for the lucky Portland Monthly intern more or less permanently assigned to Culturephile, Mr. Robert Runyon, who also does arts and culture listings for Portlandmonthlymag.com and has written pop culture pieces for the Fine Print blog.
Robert's a native who's been away (France, Italy, and Eugene(!)) studying romance languages and journalism. For Culturephile, he'll focus on film. That the sports fan (he's the guy at the Blazer game with the Arvydas Sabonis Soviet Union national team throwback jersey) is also the multilingual film guy makes things interesting.
Say "hi" when you see him around and follow him on Twitter. Go team!