phile under: art
And Away We Go
the launch of Portland's newest arts + culture blog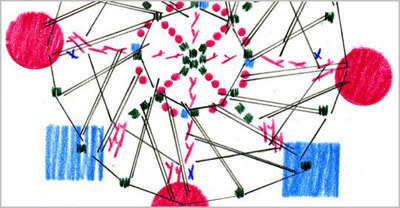 The Culturephile launches at an auspicious moment. Portland is headed into the fall arts season with highlights like White Bird bringing in Bruno Beltrão/Grupo de Rua (above) and Wayne McGregor | Random Dance:
PICA's Time-Based Art Festival, TBA:09 launches in September with visual art, performance, dance, and music; And China Design Now opens at the Portland Art Museum, to name a few highlights from the established institutions and presenters.
At the same time, arts organizations are facing tough times, from Oregon Ballet Theater's highly publicized funding emergency, the quiet cuts at the Portland Art Museum and Portland Center Stage, and the make-or-break moment for essential contemporary dance center Conduit. On the upside, the Creative Advocacy Network is leading the charge with city and metro support for a proposal for a long-term arts funding solution.
But most of the business of art takes place in studios on MLK, in SE, or in somebody's basement studio. It's installed in the Stumptown downtown or at the Half & Half, in the garage at the end of the weedy alley in NE (Appendix Space), or in the gallery that doubles as an optical dispensary (Ogle). And the performance is as likely to be in the fountain, the living room, or at Valentines, as it is on a stage. And that's what I'm really interested in, where the rubber meets the road, wherever it is that the artist makes it happen because it has to happen. And if its messy or undercooked, so be it, because risk is what it's all about.
I've been following Portland art since I moved here at the turn of the century, and current research is taking me back to look at previous vibrant moments in the art history of the region. I've written arts news, reviews, catalog essays, and am thrilled about the Culturephile. I'm not going to get to it all, but I'm going to try.
So let's talk about it. I'm open to discussion, open to suggestions about what the Culturephile should be looking at. You can email me at radon (at) ultrapdx.com and I'm on twitter: @lisaradon.