phile under: art
Justin Parker at Heidi McBride
JP's Apothecary is technical feat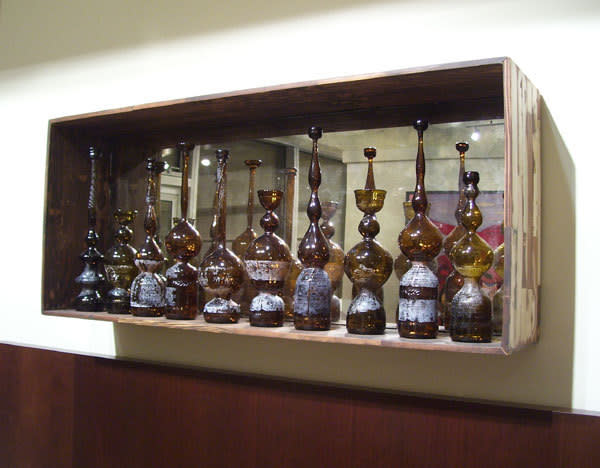 Combining two Northwest signatures, beer and glass art, Justin Parker of Esque makes beer bottles do things they aren't supposed to do in his sculpture, "JP's Apothecary," that I snapped recently at Heidi McBride Gallery. I am told that the makeup of glass used in the manufacture of beer bottles is not supposed to be able to stretch like this, that it ought to break.
I like its multiple-ness, its curvaceous forms, and the humble origins of its materials. Nothing like a little technical prowess to razzle-dazzle 'em. I'm less wild about it's mirror backing which makes it a bit busy.
If you are somehow not familiar with the work that Parker does with Andi Kovel at their design studio, Esque, please have a look. It's stunning.