Finance
Venturing Forth
Swearing he'd never be a banker like his father (and grandfather and great-grandfather), John Haines fled his office in the Wells Fargo Tower to kayak the world's wild rivers and pioneer new paths in finance.
Go ahead. Ask John Haines about his wheelchair.
He's happy to satisfy the curiosity of strangers. But once he's told you his story, don't try to rationalize his quadriplegia by suggesting there's some larger purpose to the freak accident that nearly killed this accomplished explorer/financier a decade ago in the Czech Republic. (Claim to fame: he and a friend were among the first Westerners to paddle the length of Africa's Niger River in 1991.)
"People talk about serendipity, that there's a reason for why things happen," grouses the typically circumspect Haines, executive director of Mercy Corps Northwest, the overshadowed regional arm of the renowned international relief agency. "Yeah, I'll tell you why this happened. I just had to get a cup of coffee, and I had to get off a damned moving train. I made a stupid decision."
That routine explanation is deeply ingrained. But so, too, is the movement, the risky calculations, the need for coffee.
Follow Haines out the door of his longtime office in the Kerns neighborhood, and you'd witness the instincts of a practiced kayaker take over. He dashes across NE 21st Avenue, where midmorning traffic on nearby Sandy Boulevard roars by (when Haines is rolling, he telegraphs right-of-way), then shortcuts across a nearby parking lot to the Urban Grind, where the barista, seeing him coming, pulls his card from the regulars file. Yes, he'll tell you about a fateful morning in the Czech Republic, an impulsive decision, but that is just one moment in a tangled narrative that stretches two generations back. It begins in the banks his family founded in his beloved Wyoming. It encompasses youthful escapades surreptitiously cycling across Tibet and dodging hippos in Timbuktu. It leaps to funding Portland's first green buildings. And it lands, for this moment, at his latest passion—microenterprise—and the opportunity he sees to lift the poorest of the poor out of the Great Recession.
This may be the first you've heard of John Haines or the organization he runs. Its parent, Mercy Corps, grabs the headlines, understandably, thanks to its successful delivery of aid to the globe's major war zones and disaster areas. Even Neal Keny-Guyer, Mercy Corps' charismatic CEO, admits that he rarely sees much of Haines, whose Kerns fiefdom he has always regarded as just one of 120 Mercy Corps outposts around the globe. But all that will change this month, with the christening of the organization's sparkling new $37 million world headquarters at the west end of the Burnside Bridge. Along with the LEED Platinum certified building comes a new, closer-to-home motto: "Change begins here." Haines and his scrappy staff will literally become the organization's cornerstone, occupying a prime street-level space next door to the Mercy Corps Action Center—an OMSI-like, interactive exhibit designed to help the masses become aware of crises worldwide.
Keny-Guyer is betting that Mercy Corps Northwest's by-the-bootstraps microenterprise initiatives, beyond any trickle-down windfall from the American Recovery and Reinvestment Act, can seed an important new grassroots American economy.
"Whenever I travel overseas, I remind people that we don't have all the answers, that here in the United States we struggle with issues of poverty and injustice just like the rest of the world," says Keny-Guyer, speaking by crackly cell phone from the nonprofit's African outpost in Zimbabwe. "There are things we can learn from other countries; there are things we can learn from each other. That's why we brought John Haines in to lead Mercy Corps Northwest. You cannot not be moved by what happened to John. Yet that hasn't slowed him down in his desire to make a difference."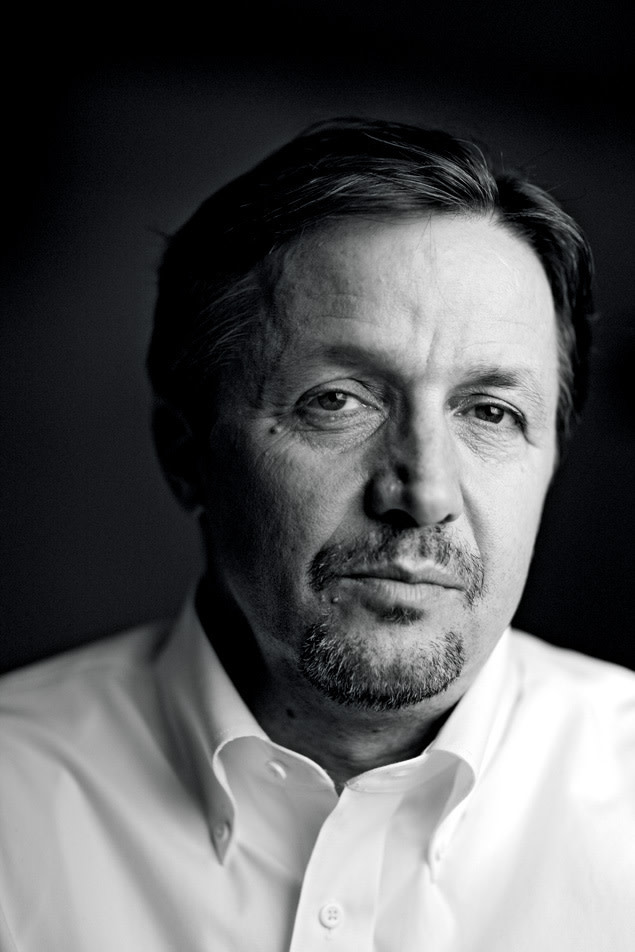 Haines is more blunt. Mercy Corps Northwest's increased visibility, he says, is in simple recognition that economic disasters are happening in the Pacific Northwest—moreover, right outside the door, in Old Town, the organization's new neighborhood. "It was critical for us to have the most accessible and visible space in the building," says Haines. "The growth of our part of Mercy Corps is a response to reality."
Haines rolls his wheelchair to the head of a 10-foot-long oval table surrounded by 13 bankers, seasoned entrepreneurs, and Mercy Corps staffers who gather on the last Thursday of every month to weigh the pros and cons of loan applications for start-up businesses. The sums may be low, but the stakes are high, as none of the applicants have a prayer of finding financing anywhere but here.
Haines steeples his fingers and nods to Brian Fassett, a clean-cut lending manager and former Peace Corps volunteer, who opens the meeting with a snippet of good news: a Nicaraguan client who was selling plantains from a bicycle-mounted food cart on NE Alberta Street has, after a long struggle, finally paid off her $2,126 Mercy Corps Northwest loan. With nods of approval and a smattering of applause, the group begins munching on sandwiches (ordered from Meat Cheese Bread, an upscale deli that opened last year with an $11,333 loan from Mercy Corps Northwest) and surveying spreadsheets and credit reports. An unemployed and injured construction worker wants $16,200 to open a laundry machine repair business; a bankrupt nurse needs $24,798 to lease a storefront to sell medical scrubs to community college nursing students; an unemployed sawmill worker proposes a service that will pump sewage from pleasure boats moored at local marinas. He needs $30,081 to buy a floating Honey Bucket.
Playing prosecution, the loan committee cross-examines each application for weaknesses. But Haines's staff, who are so practiced as an ensemble that they sometimes finish one another's sentences, have done their homework. The committee rewards each of the first five applicants.
A sixth application, however, elicits deeper debate. It's from an unemployed mortgage broker in Olympia, Washington, who needs $2,000 to pay for a mailer promoting a Web-based advertising business that, after six months, has been able to attract only 17 paying customers. He has a wife and three young children, but no income. They've burned through their $25,000 nest egg. After 12 years as a stay-at-home mom, his wife found a job as the assistant director of a nursing home, but she's pulling in only $1,700 a month—more than $1,000 less than their mortgage payment. Their lender has initiated foreclosure.
"I'm a little bit worried that what we're doing is gambling and not investing," declares Nathan Beatty, a well-dressed 30-something commercial loan officer from First Republic Bank. "His situation obviously is very hard, and he's desperate to get as much as he can. Maybe if we had a little more of a track record to show that this thing is taking off …"
In the end, Haines lets his Seattle-based lending manager make the call. He smiles when the answer is yes.
Banking is hardwired into every strand of this fifth-generation Wyoming native's DNA. In the late 1800s, William Pugh, Haines's great-grandfather, established two of Wyoming's oldest banks. One catered to sheep and cattle ranchers. The other one, in the dusty railroad hub of Evanston, financed the entrepreneurial ambitions of impoverished Chinese migrant workers who laid the track for Union Pacific's transcontinental line. Tucked away in the single-level, 1960s ranch house Haines owns uphill from the Oregon Zoo is a family heirloom: a grainy turn-of-the-century photograph depicting his grandmother as a little girl standing next to a costumed dragon on an Evanston street festooned for Chinese New Year.
"Every Sunday, the family would eat out at one of the Chinese restaurants that my great-grandfather had helped start with a small loan," Haines says. "A lot of the little banks back then were doing the same thing I'm doing today. Only now we call it 'microcredit.' That's pretty cool, supporting entrepreneurship where it exists."
The young girl's eventual husband, William Haines, took over the Pugh family banks early in the 20th century. His son, Woody Haines, sold them in the 1970s, becoming CEO of the state's oldest bank, the First National Bank of Laramie, the town where John Haines was born in 1959. Although he graduated from the University of Wyoming with a degree in finance, Haines says he had "zero interest" in following in the footsteps of his powerful father, whose circle of friends included Republican Party politicos like Alan K. Simpson and Dick Cheney. Haines and his Laramie peers—among them legendary rock climber Todd Skinner, who died on Yosemite's Leaning Tower in 2006, and National Geographic global correspondent and author Mark Jenkins—were far more interested in outdoor pursuits than climbing the corporate ladder.
"There's something about growing up in a place like Wyoming," says Haines. "You don't go to camp; you make your own adventure. When you're 14, your parents drop you off and you go ski, you end up building a snow cave and they pick you up three days later. It's just you and your buddies, winging it."
After graduating from college in 1982, Haines bummed around Europe and Asia without so much as a backpack at times (it was stolen three weeks after he arrived), rendezvousing with Wyoming pals for a period of "significant wanderlust" that lasted four years, ending with a high-altitude two-wheeled expedition across the Himalayas on bicycles snuck into Tibet from China. Finally, in 1986, to the relief of his parents, he moved to Portland (to be near the mountains) and took the first job he could find, settling behind a desk as an analyst at First Interstate Bank. He tolerated five long years on the 18th floor of the bank's downtown tower, wearing a suit, compiling financial analyses on Oregon timber companies while gazing out at the shimmering peak of Mount Hood. As he ascended the ranks, from examination supervisor to corporate credit officer to commercial loan officer, he befriended an idealistic vice president named Bettina von Hagen, and together they formed a committee called the Environmental Task Force.
"We were excited about using the bank's capital to create businesses that would have a positive environmental impact," von Hagen recalls. Although the bank allowed the pair to improve its corporate recycling program and sponsor tree plantings around the city, but it wasn't ready to invest in anything as radical as a "conservation economy."
"It was made very clear," von Hagen says, "that adopting such a position would be career-limiting."
Haines took a sabbatical from First Interstate in 1991 to join his Wyoming friends on a risky expedition—kayaking the first known continuous descent of Africa's Niger River. After four months and 2,600 miles of fending off malaria-ridden mosquitoes, swarms of killer bees, and herds of angry hippos among such wonders as mud-walled mosques with minarets crowned by ostrich eggs, the river spat the adventurers into the Gulf of Guinea.
Haines returned to Portland in 1992, but not to the bank tower. He wrote freelance articles for backpacking and kayaking magazines, then followed a girlfriend to Princeton University, where he helped expand nearby Trenton, New Jersey's version of the Portland Development Commission, funding storefront makeovers in blighted urban business districts. In 1995, he moved to Prague to work as a senior financial adviser to the Czech Republic's Ministry of the Environment. There, he began shaping his version of lending, leveraging $200 million in seed capital from the US Agency for International Development and from pollution fines to secure more than $1 billion annually in loans for antipollution upgrades at privately owned communist-era factories that fouled the air and waterways. On weekends he skied the Alps, floated the Labe, or kayaked off the coast of Croatia, writing about his exploits in Sea Kayaker magazine.
In 1997, his old friend Bettina von Hagen called. Now an ecological economist at a young, boundary-busting environmental organization called Ecotrust, she was helping founder Spencer Beebe launch the world's first "environmental bank," ShoreBank Pacific. It was exactly what von Hagen and Haines had envisioned six years before at First Interstate—a bank chartered to loan money to start-ups and established companies with business plans tethered to the tenets of environmental conservation and social equity. Beebe wanted Haines on board.
"Most bankers are not natural risk-takers," says Beebe. "They say, 'Here are all the reasons why we shouldn't do this.' John would say, 'These are people who share our values, and these are people with some business sense, and here are all the reasons we should do this.' "
With Haines at the helm as vice president and commercial lender from 1997 to 2002, ShoreBank Pacific bankrolled some of the early bets of the now-mainstream sustainability industry: Car Sharing Portland (now Zipcar), Stormwater Management, New Leaf Paper, Celilo Group Media. The bank financed the construction of pioneering sustainable buildings like People's Food Coop back when, as Beebe wryly observes, people thought a green building "meant ivy growing up the side."
In November of 1999, with ShoreBank rising to profitability, Haines flew to Prague, where he decided on a whim to catch a train to Berlin and join the celebrations planned for the 10th anniversary of the collapse of communism. The last thing he remembers is putting on his tennis shoes as the train pulled into Usti, a town on the banks of the Labe that had served as the starting point of his solo kayak adventure to Dresden two years earlier. As the train coasted to a stop, he jumped onto the platform, intending to fetch a cup of coffee. He woke up two weeks later in an intensive care unit in Halle, a small town near Leipzig, Germany, attached to a ventilator and unable to speak or move anything but his fingers. He had fallen onto the tracks and broken his neck. After four months of intensive physical therapy, Haines gradually regained movement and strength in both arms and hands.
"I think this seems strange to people, but I wasn't depressed by all of that," says Haines, who returned to his desk at ShoreBank two weeks after he was released from rehab. "It's not that I wasn't thinking about skiing or climbing or kayaking. I just wanted to get independent again. It hits you later. Like when you're up at the cabin in Wyoming and everybody goes cross-country skiing and you're sitting in front of the fire with a book, and you think, 'Oh shit. This is a good book, but I'd rather be out there skiing.' But I've never felt sorry for myself. I was sort of lucky that this didn't happen when I was 16. I'd done some things with my life, so I didn't feel like there was a huge gap."
Steve Gutman, senior commercialization manager at the Portland branch of EcoSecurities, a London-based environmental finance company that sells carbon credits to industrial polluters, was Haines's lieutenant at ShoreBank at the time and remembers the day his boss rolled into the office in a wheelchair. Physically spent and pale, too weak to hold a pencil, Haines still managed to put others at ease, quipping, "Man, I feel like I was run over by a train!"
For years, Haines pondered a significant blank in the story of his rescue: how he had ended up in that little hospital in Halle. A state-of-the-art neurology clinic, it had been built with government funds to help with the region's struggling economy, putting some of the best spinal cord injury experts in Europe to work. Paramedics had helicoptered the comatose Haines to Leipzig. They were loading him onto a plane bound for London as his insurance company's doctors had ordered, but someone had intervened at the airport and ordered him to be transferred to an ambulance bound for Halle. Had he flown on the medical air transport to London as planned, doctors later told his family, he would have died before leaving German airspace.
That mysterious someone finally roused him from his bed in Portland in 2002 with a 5 a.m. phone call. A Dr. Ebert wanted to collect for services rendered at the Leipzig/Halle airport on a night soon after Haines's accident in Usti. The doctor had been wandering the halls of the airport when he saw Haines being loaded onto a plane and went to investigate. Doubting Haines would survive the night, much less endure a two-hour flight to England (Haines's heart stopped twice on the road to Halle), Ebert called an ambulance. For three years since, the doctor had been trying to get Haines's insurance company to pay him. Frustrated, he'd decided to track down the patient.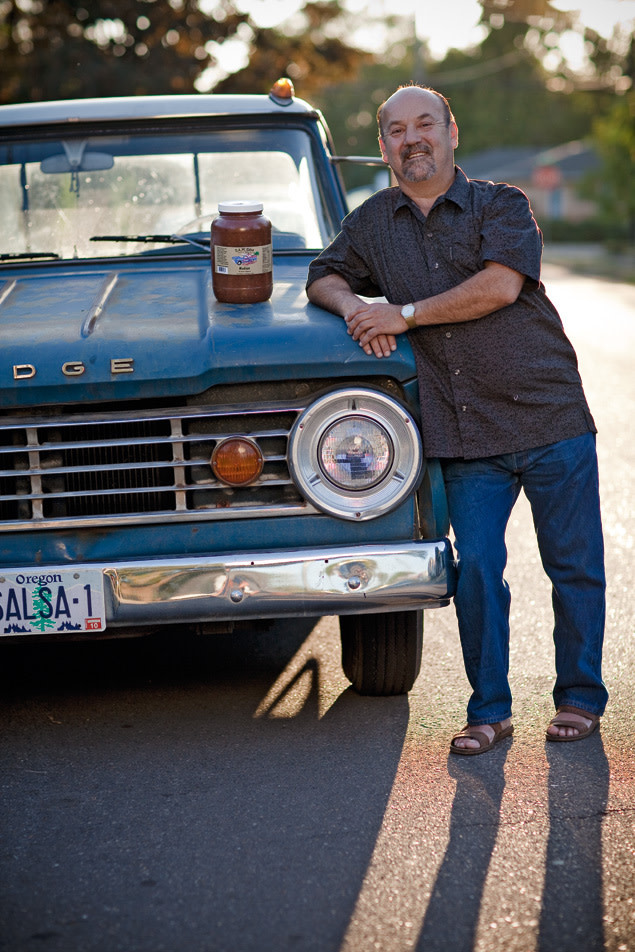 "Dr. Ebert never asked me how I was doing, a detail that bewildered my family," Haines wrote in an unpublished memoir of the event. "But I understood. The man wanted to be paid for work. After hundreds of thousands of dollars in medical bills I had accumulated, it was Dr. Ebert who gave me the chance to drag my paralyzed body across my bed in the coming light of morning to answer his call." The framed copy of Ebert's $350 bill hangs in Haines's study, a daily reminder of the stranger who took an interest in his plight.
Some three years after the accident, Haines signed on to lead Neal Keny-Guyer's initiative to create a new domestic front in Mercy Corps' aid efforts. His idea: take the principles of financing tiny start-up businesses that Mercy Corps and others had pioneered in war- and disaster-stricken areas of the world, and apply them here at home. Having watched Haines work at ShoreBank and in the Czech Republic, Keny-Guyer regarded him as "the classic example of the social entrepreneur: someone who, in a time of crisis, can see that some of our toughest challenges become windows of opportunity."
Keny-Guyer's friend Muhammad Yunus, a Bangladeshi professor and economist, had blazed a trail to follow. In 1976, Yunus founded the groundbreaking Grameen Bank Project, testing his theory that a modest business loan made to a motivated individual with little or no net worth could have far greater impact on that person's bottom line than a traditional "no strings attached" handout of food or money. Over the ensuing decades, Grameen loaned $6.5 billion (in average increments of $130) to 7.34 million impoverished Bangladeshis—and turned a profit. In 2006, Yunus received a Nobel Peace Prize for his work—his bank had taken 80,000 beggars off the streets of Bangladesh by extending individual loans of just $12. "All we are doing," Yunus said, "is telling beggars that, well, since you go house to house begging, would you like to take some merchandise with you, some cookies, some candy?"
With Yunus's example in mind, Haines set out to develop a microloan program at Mercy Corps Northwest that would serve as a template to be replicated in cities across the United States.
More than 500 nonprofits in America already offer some form of assistance to low-income individuals. Most often, these loans go to business enterprises with five or fewer employees and less than $35,000 in capital. But few American agencies have ventured into the terrain Haines wanted to explore: funding the commercial ambitions of those seen as being truly hopeless, some ex-criminals with little or no income and no practical way out of their predicament.
"You might have a woman coming out of prison who wants to start a hair salon with skills she learned while incarcerated," Haines explains. "She has ideas. She's motivated to get back with her kids and build a life for herself. Yet no bank will make her a loan, or even open an account for her, because she might have a fraud conviction for identity theft. So where does she go?"
Ditto for the legions of unemployed Americans, like the mortgage broker from Olympia to whom Mercy Corps' loan committee granted a $2,000 lifeline: he used to pull in a six-figure income but now, without a paycheck, he no longer qualifies to refinance his home, much less for a loan to launch a risky business.
"Look at it from a business perspective," Haines says. "It's an untapped market. There's an enormous need, and it's unfulfilled."
More than just a lender; Mercy Corps Northwest has become an incubator of entrepreneurs. Haines and his staffers school the poor and uninitiated in the fundamentals of business and marketing, help them craft business plans, and establish matched saving accounts. They extend loans only to those whose requests seem poised for success, following up with one-on-one mentoring through the challenging start-up phase. In taking on the riskiest loans, Haines reasons, local banks should be willing to lend the organization seed capital and expertise, because in helping otherwise unbankable entrepreneurs establish financial track records, Mercy Corps is creating a stream of proven new customers.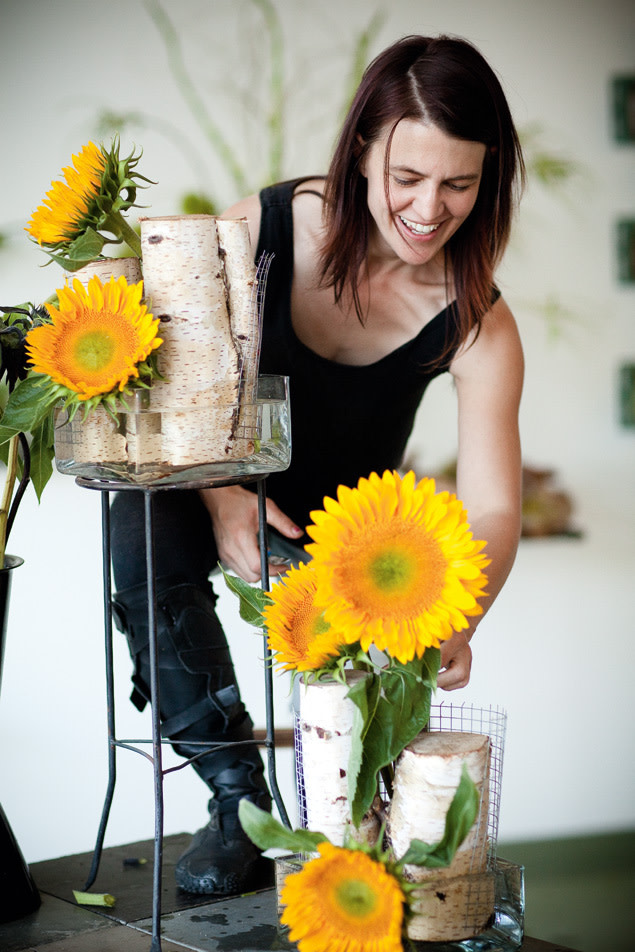 "I saw it as an opportunity," says Kent Walton, a vice president at Albina Community Bank who has volunteered to vet Mercy Corps' loan applicants for the past two years. "If we can get just one out of even five of these businesses to be successful, then it opens up more business for other banks."
Yet Mercy Corps Northwest has run into the same tight credit crushing other business lenders. After launching with over $500 million from the US Treasury, Wells Fargo, and WaMu, Haines says no banks have offered new loan capital in the last two years. Community development money from the US Department of Agriculture and ShoreBank Enterprise Cascadia has kept Mercy Corps' efforts growing, and Haines is researching smaller, individual investors to get involved.
Wherever the capital has arrived from, Haines's ambitious plan seems to be working. To date, more than 2,000 budding low-income entrepreneurs have drafted business plans with Mercy Corps Northwest. More than 186 of them earned loans ranging from $500 to $50,000 (the average is $10,283). Defaults hover below 6 percent—the current rate on conventional small-business loans, but far lower than the 10 percent national write-off rate on credit card debt. Then there are the demographics: half of these entrepreneurs had annual incomes below the federal poverty level ($10,830 for an individual); nearly two-thirds are women; and 38 percent are members of minority groups, including recent immigrants and political refugees.
Mercy Corps secures its own loans at between 0 and 3 percent interest from conventional banks and the US Treasury. It then charges its clients 12 percent interest, plowing the profits back into new loans and programs. Haines has created two new initiatives: the New American Agriculture Program, which helps immigrants and political refugees establish organic produce farms in the Willamette Valley; and Lifelong Information for Entrepreneurs, a 26-week business course Mercy Corps Northwest offers to women incarcerated at the Coffee Creek Correctional Facility. So far, three of the 44 graduates of the Coffee Creek program have launched start-ups funded by Mercy Corps Northwest after being released from prison.
Over the next two years, Haines hopes to increase Mercy Corps Northwest loans more than sixfold, from the 39 issued during the past fiscal year to 270. It's a mere pittance compared to the largest micro-enterprise organization in the United States, Accion Texas-Louisiana, which averages more than a thousand loans a year to low-income individuals. But according to Elaine Edgcomb at Aspen Institute, a research and policy organization based in Washington, DC, loan volume isn't a reliable barometer of success.
"Not everybody needs to be a high-volume lender to have impact," says Edgcomb. "Mercy Corps Northwest is much more poverty-targeted than many of the organizations we work with. John and his staff are driving for real change in the income levels of these individuals, moving them out of poverty and into the mainstream."
In mid-August, it had been six weeks since Marc Cooper, the unemployed mortgage broker from Olympia, had received his $2,000 loan from Mercy Corps. His fledging Web-based advertising business, Check Point, which allows users to download coupons for local businesses who pay $139 a month to advertise, has landed only one more paying customer, bringing the total to 18, not even hitting the halfway mark of his business plan. Yet, like Haines, Cooper is an eternal optimist. After he handed out leaflets to shoppers at the local Costco, the number of monthly viewers logging onto his website has climbed to 20,000—four times what he expected. When he hears how the bankers on Mercy Corps' loan committee torpedoed his request, and how Haines quietly allowed his lending manager to make the call, the phone goes silent for a moment. Cooper used to be a loan officer himself.
"If I was sitting there on the other side, I don't know that I would've done it," he says. "I've been there."
"I'm grateful," he adds. "I feel like I'm on the cusp. I think if I can just hang on and continue to build, this will take off."
Haines understands. As every Wyoming kid knows, sometimes you just have to wing it. You might stumble, and the consequences could last for the rest of your life. But redemption can come in the form of luck or charity, or as an act of business—a calculated risk.