phile under: artist talk
Ward Shelley Lecture
PNCA's MFA in Visual Studies lecture program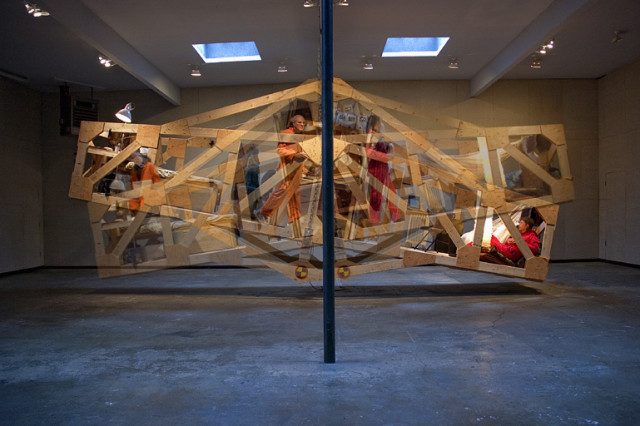 PNCA kicks off its lecture series for its MFA in Visual Studies Program, and you're invited.
This Thursday, September 24, at 6:30 PM Brooklyn-based artist Ward Shelley, who recently did the incredible installation/performance Stability at Lawrimore Project in Seattle will give a talk in the Lab at the Museum of Contemporary Craft, (724 N.W. Davis).
In addition to these large-scale projects, Shelley also does paintings of art diagrams in the lineage of Ad Reinhardt's "How to Look at Modern Art in America" as well as Alfred Barr, and George Maciunas.
From the press release: "Shelley also works with the collaborative artist group BBS and talented young artists such as Douglas Paulson and Alex Schweder, with whom he realized the monumental Flatland project at New York's SculptureCenter in 2007. His works are in the collections of the Museum of Modern Art, New York, the Brooklyn Art Museum, and The Elizabeth A. Sackler Center for Feminist Art."
Grateful to PNCA and MCC for opening these lectures to the community. Autodidacts and art lovers rejoice.