phile under: art talk
10,000 Invitations: A Roundtable on Arts Institutions and New/Social Media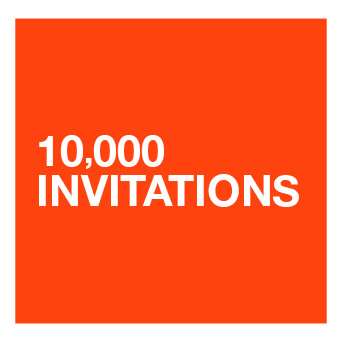 I have been thinking a lot about how museums and arts institutions are using social media, podcasts, video etceteras to amplify their exhibitions and programs. Some, like the Mattress Factory with it's SM clearinghouse page and Brooklyn Museum with its BrklnMuse iPhone app, are adventurous and on the ball.
Not long ago I had a 140 character tête-à-tête via twitter with @jaymjordan (Jay Jordan, a curator in Louisville) who had chimed in on an exchange about arts institutions and social media outreach saying that new/social media efforts are all well and good, BUT not as important as the actual experience of art. I responded:
@jaymjordan one way to conceptualize it is to think of info,ed,programs as 10,000 invitations (+reinvitations) to the experience of art
The invitation can be a tweet about an upcoming show or a wall text that asks you to consider more deeply or an artist talk that gives you new perspective on work on display. Issuing these invitations in myriad ways is every bit as important as hanging the art. If you build it, they will come, but only if you issue the invitation.
So it is that for the upcoming New Communicators, I've invited some of the best minds from Portland's arts institutions to share the ways they're using new and social media to engage audiences.
The Portland Art Museum creates conversational videos about works in the collection, creates a community website for its China Design Now exhibition, and tweeted as M.C. Escher. Portland Center Stage creates show preview videos that go viral and uses Twitter in innovative ways. The Museum of Contemporary Craft creates video and podcast and invites audience response. PICA integrates Twitter, Flickr, and YouTube into its TBA Festival blog.
In education, programming, and marketing, we'll talk about what's worked and what's on the horizon as the landscape continues to change with new tools and new challenges all the time.
RSVP for 10,000 Invitations. It's October 30 from 4-6 PM at The Gerding Theater and The Armory, and it's free.
I'm going to be talking to:
Christina Olsen, PhD
Director of Education & Public Programs, Portland Art Museum
Beth Heinrich
Director of Marketing & Public Relations, Portland Art Museum
Cynthia Fuhrman
Marketing and Communications Director, Portland Center Stage
Patrick Leonard
Public Relations, Portland Institute for Contemporary Art
Rebecca Burrell, Public Relations and Marketing Specialist, Museum of Contemporary Craft
Namita Gupta-Wiggers, Curator, Museum of Contemporary Craft