phile under: art + institutions + SM
Reminder: 10000 Invitations
we talk arts institutions and new and social media this Friday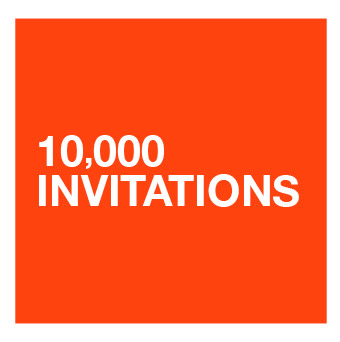 Just at reminder that this Friday, 4-6 PM at the Gerding Theater at the Armory, I'm hosting a roundtable on the ways Portland arts institutions are using, will be using, and imagine using new and social media to amplify their exhibitions, shows, and programs. There is new energy in this direction in the last year or so on the part of a number of institutions that will be represented at the table.
I wrote about 10,000 Invitations: A Roundtable on Arts Institutions and New/Social Media before, about some of the thinking that went into it. The event is part of The New Communicators unconference starting tomorrow. Other arts-related New Communicators events include "Art is War: Reinventing the Art Sales System with New Media" on Friday 7-9 PM at the Art Institute. All New Communicator events are free. You may but need not RSVP to attend.
Here's a summary of 10,000 Invitations and a list of the participants:
Good minds from Portland arts institutions share the ways they're using new and social media to engage audiences.
The Portland Art Museum creates conversational videos about works in the collection, creates a community website for its China Design Now exhibition, and tweets as M.C. Escher. Portland Center Stage creates show preview videos that go viral and uses Twitter in innovative ways. The Museum of Contemporary Craft creates video and podcast and invites audience response. PICA integrates Twitter, Flickr, and YouTube into its TBA Festival blog.
In education, programming, and marketing, we'll talk about what's worked and what's on the horizon as the landscape continues to change with new tools and new challenges all the time.
Participants include:
Christina Olsen, PhD
Director of Education & Public Programs, Portland Art Museum
Beth Heinrich
Director of Marketing & Public Relations, Portland Art Museum
Cynthia Fuhrman
Marketing and Communications Director, Portland Center Stage
Patrick Leonard
Public Relations, Portland Institute for Contemporary Art
Rebecca Burrell, Public Relations and Marketing Specialist, Museum of Contemporary Craft
Namita Gupta-Wiggers, Curator, Museum of Contemporary Craft