phile under: art export
Root Root Root for the Home Team
and make a donation while you're at it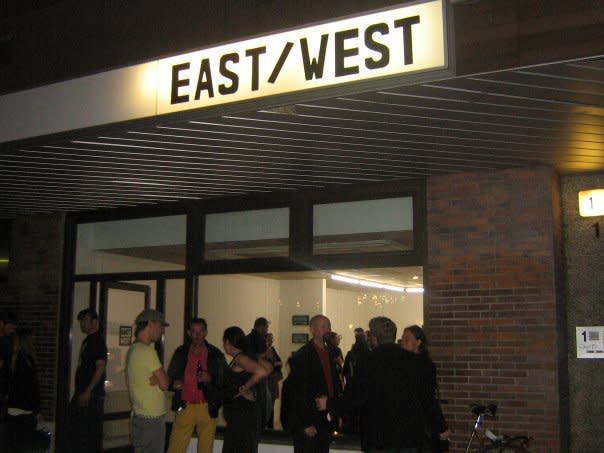 Sometimes you just have to jump and not worry is someone or something is going to catch you. And while we're at it: nothing succeeds like success (and other gems of aphoristic thinking). Gallery HOMELAND has made a leap of faith in initiating EAST/WEST BERLIN, a cooperative project with Brooklyn gallery Dam Stuhlrager, and is making a splash with Portland and NY artists at their temporary gallery in Berlin. This raises the profile nationally and internationally of selected artists (including from Team HOMELAND include Holly Andres, Damien Gilley, Dan Gilsdorf, Sean Healy, Christoph Hueppi, Victor Maldonado, Vanessa Renwick, Ethan Rose, and Joe Thurston) as well as Portland as art center.
Josh Arseneau's work is currently on view at EAST/WEST BERLIN as well as Gallery HOMELAND. Next up: Joe Thurston and Sean Healy head to EAST/WEST with a collaborative project. And we hear that work from Brooklyn/Berlin is going to be heading west to HOMELAND in the near future. All to the cultural exchange good.
Check out the website, and here's EAST/WEST on Facebook.
What's perhaps best about the exchange is that it involves artists not just work crossing the Atlantic. And here's where we come in. EAST/WEST is putting up (on a shoestring budget) visiting artists. With a little financial boost from us, the "residency" can afford to feed the artists too. What a concept.
Make a little investment in cultural exchange. HOMELAND's doing all the heavy lifting, we just have to spot them a tenner.
Jump.