phile under: art
The Soft Shovel at IGLOO
new Signal Fire residency group show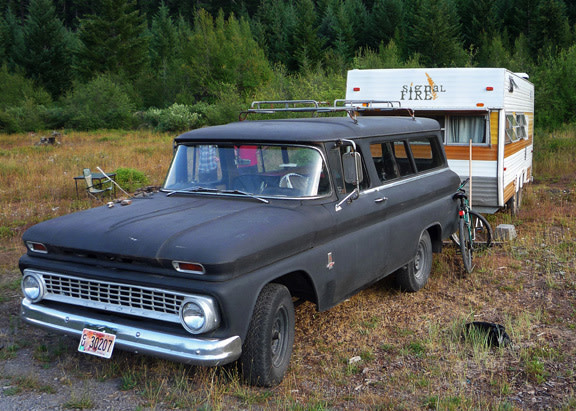 The Soft Shovel, opening at IGLOO Gallery (325 NW 6th #102) tonight is a group show of work by Portland-based artists who were the first to take part in Signal Fire's new Outpost artist residency on Mt Hood. Tom Colligan, Bruce Conkle, Ryan Jeffery, Marne Lucas, Jenn Rawling, Vanessa Renwick, Ethan Rose, Katy Asher with Ariana Jacob, Michael Reinsch, Eric Steen, all show new work.
For the show husband/wife team Ryan Pierce and Amy Harwood are publishing an essay about their experience starting Signal Fire this summer with the aim of getting urban artists out into the wild. This first group of artists invited by Pierce and Harwood (they call them "guinea pigs") stayed in a vintage trailer, with food and electric power in Mt. Hood National Forest. Applications for 2010 residencies will be available in coming months on the
Signal Fire website.
From the press release: "In addition to the Outpost Residency, Signal Fire orchestrated a four-day retreat for ten artists in the Elkhorn Mountains of Eastern Oregon in June 2009. Future plans include backpacking retreats, wilderness workshops, and a second season of Outpost."
Igloo Gallery hours: First Thursday 6-10pm, first Saturdays 1-5pm, and by appointment.