phile under: art lecture
PMMNLS Kicks Off with Léonie Guyer
PSU's free(!) lecture series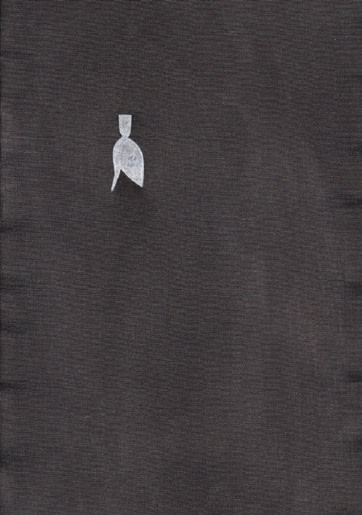 Portland is paradise for the wild curious mind that appreciates a good stirring once in a while. We have plenty of opportunities for talks, panels, lectures, but what's better, our many arts institutions and schools are inviting us to the programs they offer their students for FREE.
Exhibit A: tonight begins Portland State University's annual PMMNLS series—that's the PSU MFA Monday Night Lecture Series—with local, national, and international visiting artists lecturing every Monday night of the school year at 7:30 PM at Shattuck Hall Annex, 1914 SW Park Ave, Room 198.
Tonight PMNNLS welcomes San Francisco artist Léonie Guyer who says of her work, "My painting-centered practice explores the interconnection between idiosyncratic shapes and the spaces they inhabit. The shapes conflate geometric and organic structures, referring obliquely to natural forms, artifacts, ciphers."
Her work is included in the collection of the San Francisco Museum of Modern Art and The Shaker Museum and Library. Guyer teaches at the San Francisco Art Institute and the California College of the Arts. She received her B.F.A. and M.F.A. from the San Francisco Art Institute.
Full schedule for PMNNLS season:
October 12 – Mel Ziegler
October 19 – Joseph Park
October 26 – Kenneth Goldsmith
November 2 – The Journal of Aesthetics and Protest Editorial Collective
November 9 – Laurel Nakadate
November 16 – James Yood
January 11 – AA Bronson
January 18 – Holiday
January 25 – Hasan Elahi
February 1 – George Kuchar
February 8 – Paul Ramirez Jonas
February 15 – Barry Sanders
February 22 – Kristan Kennedy
April 5 – Sam Durant
April 12 – Stephanie Syjuco
April 19 – Akihiko Miyoshi
April 26 – Michael Rohd of Sojourn Theatre
May 3 – Swoon
May 10 – Hank Willis Thomas
May 17 – Open Engagement Conference Panel with Nils Norman, Mark Dion, and Amy Franceschini