phile under: art
TILT Export: Kartz Ucci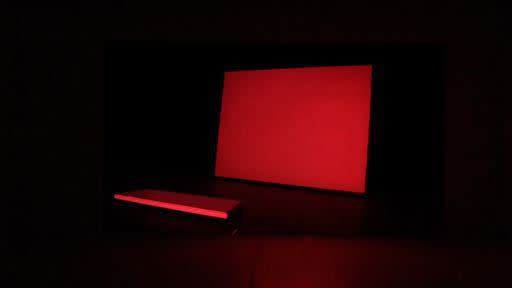 The closing of Jenene Nagy and Josh Smith's gallery TILT, was a loss for Portland. Fortunately the pair continue to curate with their project TILT Export which recently opened a solo exhibition by Kartz Ucci in partnership with Portland Community College Rock Creek's Helzer Gallery (Building 3, 17705 NW Springville Road). Tonight is a reception for the artist from 7-9 PM.
The exhibition sounds fantastic. From the press release: Kartz Ucci is an installation artist working with relationships of theory, material and concept within an expanded field of visual exploration. In Ucci's piece an opera for one, the artist hired the young Canadian opera soprano, Deanna Pauletto to sing a capella, Pablo Neruda's book of poetry, "Twenty Love Poems and a Song of Despair". The piece was recorded in a cement-encased stairwell, 16 stories high. A colour coded score was composed based on Ucci's interpretation of the relation between colour and its emotional vibration. The resulting installation is a hauntingly romantic response to this effort.
Ucci's work has been exhibited internationally at venues in Soeul (South Korea), Limossal (Cyprus), Basel (Switzerland), Toronto and Montreal (Canada). This will be her first solo exhibition in the US.
Need a map to Rock Creek? Me too. See you there.