phile under: art
You're A Winner, Baby
WeMakeArtForFree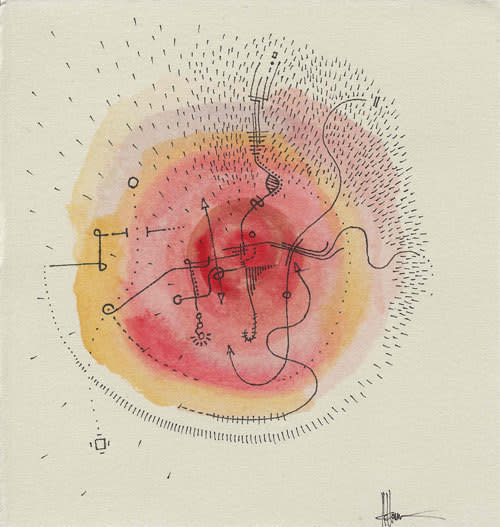 What?! I never win anything. AND this week I won twice. Should buy a lottery ticket?
My latest prize is "Orbit" by Eric Honan via We make art for free. How did I get so lucky? Just filled out the little "art request form" listing the title of the piece I liked and sometime later, after I'd forgotten all about it, I received an email saying something to the effect that we have some art for you. Almost deleted it as spam! The next giveaway is October 18.
Can't report that I know too much about WMAFF. Eric Honan, the artist who made "Orbit" is also the guy who emailed me about my score and he's Portland-based. But I like the concept, and I like "Orbit."
Check it.