phile under: art
Listen up: Leslie Miller on Art Focus
Fontanelle Gallery owner talks Queer Gaze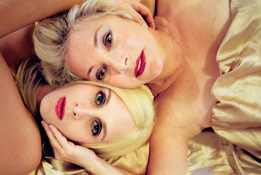 Yesterday on Eva Lake's Art Focus show on KBOO, she had Leslie Miller on to talk about the current photography show, Queer Gaze, at her Fontanelle Gallery (205 SW Pine). Listen in.
If you've yet to see the show, this Thursday, November 19th at 8 PM there's a mid-run party with music by Play/Start and Boy Joy. Free!
Find Eva's show on KBOO every Tuesday morning at 11:30.