phile under: film
Northwest Film and Video Festival Preview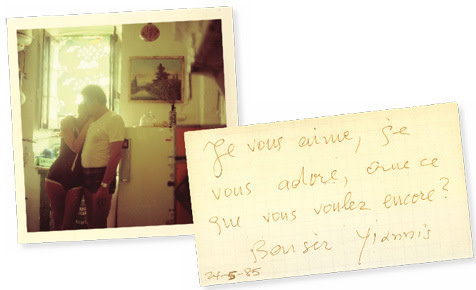 Tonight, the Northwest Film and Video Festival, one of Portland's premier film festivals, er…premieres with its screening of the first set of short films, and continues through for the next nine days, with films that examine many different facets of humanity, all of them originating in our (relative) backyard of Oregon, Washington, and British Columbia. Here are the showings you need to be at over the next week.
Shorts – The festival will show each of its three sets of short films two times, leaving no excuse for anyone holding a festival pass to miss one due to a scheduling conflict. Shorts I is the standout set, as it comprises of the best of show winner, Heather Harlow's devastatingly beautiful account of a woman remembering her husband through photographs, Nous Deux Encore, and the best short documentary, 122 Random Seconds. II and III are no slouches either, as the animated politically-charged short Iran: A Nation of Bloggers and coyote-on-the-MAX fable (talk about an inundated genre) Passenger are winning entries, too.
What's Wrong with This Picture? – Seattle film instructor Warren Etheridge critiques work that didn't make it into the festival with the directors in attendance. CAT SOUNDS.
Time Being – This 88-minute film consists of 88 one-minute vignettes. Could be brilliant, could crash and burn and feel longer than Ben-Hur. Either way, it needs to be seen.
Sweet Crude – Sandy Cioffi and her documentary crew goes into Nigeria to investigate corruption in the oil industry there and end up getting captured by the Nigerian military. That's a twist!
Died Young, Stayed Pretty – This documentary follows the insulated art subculture of the artists who make rock posters.
To Pay with My Stories – Brian Lindstrom has already put out great documentaries about the area such as the Central City Concern-based Finding Normal, and continues with this piece about the Write Around Portland program.
Look at this space throughout the week for reviews and interviews from the festival.