phile under: art talk
The Art of Xu Bing
Chinese contemporary artist lectures at PAM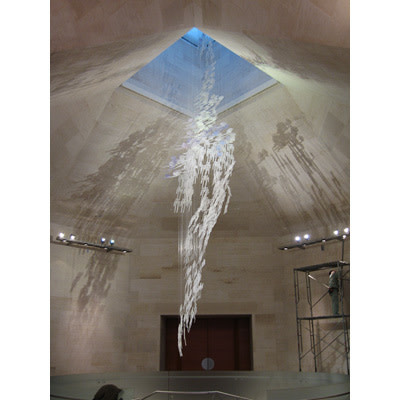 This is the major contemporary art component of the China Design Now exhibition, a lecture at the Portland Art Museum by important ex-patriot Chinese artist and MacArthur Fellow, Xu Bing. Tonight at PAM at 5:30 PM Xu Bing is expected to speak about recent work like his "Forest Project," "The Tobacco Project, A Case Study of Transference," and "Landscript Series" wrapped in context of China's artistic evolution. It's $5 for members and $12 for non-members.
Here's Xu Bing's studio blog and website for previewing fun.
Ranging from monumental installations to handcrafted books, Xu's artistic practice is a playful and political exploration of the written word, usually in the form of the Chinese character. His work questions our ability to communicate meaning through language, as well as the value of language itself.