phile under: art + institutions
This Just In: Object Stories
new Portland Art Museum program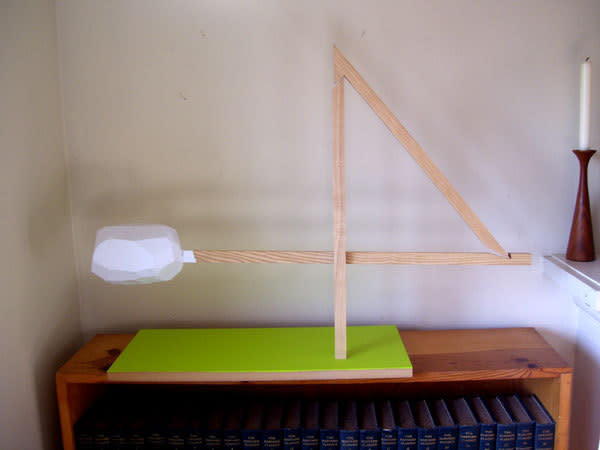 How do we talk about the object that moves us? How can an object do that, anyway? What do we say about an object when we don't speak art language? Maybe there is no such thing as art language and our responses are far more universal that we might imagine.
These are some of the things that came up when I heard that the Portland Art Museum just received a $100,000 grant from the MetLife Foundation to support its new Object Stories initiative.
Object Stories will collect stories we have about objects that matter to us via several mechanisms/programs, and here's the twist: although the Museum is running the program with its Northwest Film Center (as well as partnering with Theater Milagro and Write Around Portland), the objects we talk about won't necessarily be in the Museum collection.
Conceived by Christina Olsen, Director of Education & Public Programs, Object Stories
is a one-year project scheduled to begin early next year that is intended to reach out beyond the Museum's current regular audience. And by meeting folks halfway, it seems like a sincere, and smart, effort.
The project, "centers on empowering a cross-section of communities, most of whom have never visited the Museum, to tell stories about objects that matter to them both inside the museum and in their own communities. By doing so, the Museum hopes to honor the stories people have about their lives and the things that matter to them, and make the museum and its own collecting enterprise more deeply relevant to underserved audiences."
Here are the details, from the press release:
The Object Stories initiative has four components: 1) and on-site video capture booth to record Museum visitors' stories about the objects that matter to them, whether those belong to them or the museum; 2) two workshops at the Museum in partnership with the non-profit storytelling/writing organization—Write Around Portland—focused both on objects in the participants' lives and in the Museum's collection; 3) two documentary filmmaking workshops for the local Spanish-speaking population, offered on-site in the community, conducted by the Northwest Film Center in partnership with Theatre Milagro; and 4) a culminating "Storytelling Weekend" event at the Museum in which all of the above participants, with their families and friends, are invited to come together to display the objects of their storytelling focus, and to celebrate the power of the storytelling process to unify and give shape to the collected objects among us.
Collected stories from the workshops and booth (with participants' permission) will be published online by way of user-generated online portals such as Vimeo and YouTube, or partner websites (when possible), and on the Museum's own website.