phile under: performance
The Third Side
contemporary performance meets 70s pop tunes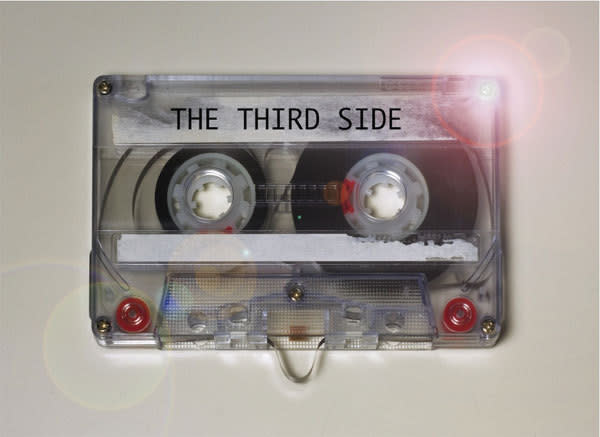 If you've ever wondered what to call the place between recalling and foretelling, imagined yourself and your cohorts starring in a "flashback" episode from the sitcom of your lives, or repeatedly pressed "play" in order to prolong an instance of becoming, you've been dialing The Third Side. The phone is ringing again. It's for you. —Bethany Ides
I can't believe I'm using the words "radical nostalgia" twice in as many days…clearly the words that artist/poet Bethany Ides wrote some time ago in reference to the evening of performance she's producing, "The Third Side," embedded themselves in my brain. I am very much looking forward to this evening of "studies in radical nostalgia," dance, music, and performance with a nod to 70's pop tunes at Performance Works Northwest (4625 SE 67th Ave) tonight and tomorrow night at 8 PM anchored by a solo by NYC choreographer Rebecca Davis, "I'll Crane for You," developed through her participation in renowned choreographer Deborah Hay's 2008 Solo Commissioning Project.
THE THIRD SIDE of the tape occurs when the magnetic ribbon is twisted from exhaustion and outstrips its memory.
Ides has also invited NY interdisciplinary artist and independent researcher Sreshta Rit Premnath to perform. Premnath's score "has instigated a group of local performers in dynamically rehashing a playlist of sappy 70's folk songs. The songs once filled the halls of Premnath's now-demolished art school as if a prelude to its demise. Culled from its ruins, these reinterpreted melodies configure a new site – half memorial, half razed ground."
Portland-based dancers, performers, poets include Ben Asriel (movement), Jaime Lee Christiana (voice), Emma Lipp (dissimulation), Alicia McDaid of Rush'N'Disco & Rad Wave Goodbye (memorization), Kaya Oneida (constellation, unearthed), and members of Snails accompanied by the experimental poetic mechanizations of Maryrose Larkin.
"The Third Side," tonight and tomorrow night, December 4 and 5 at 8 PM, is part of the PWNW's Alembic Performance Series. Tickets are $10-15.