phile under: theater + dance
Fertile Ground
incoming theater/dance festival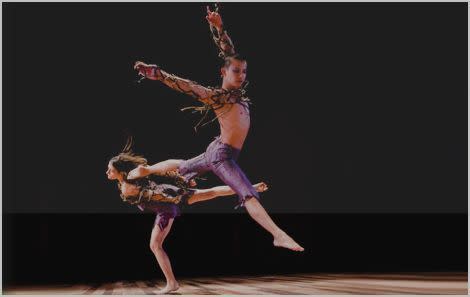 Fertile Ground is ten days of new work—theater, dance, performance, and…comedy. Launched by the Portland Area Theatre Alliance in 2009, the fest opens January 22 and runs through February 2.
There's a bit of excitement around here for the fest (emanating primarily from Interactive Managing Editor, Alexis Rehrmann, who has a secret previous life as a director/actress/&c), so I imagine we'll line 'em up, knock 'em down, and write home about it.
I, for one, am looking forward to the White Bird double bill of works by choreographers Tere Mathern and Minh Tran at the Forestry Center (five performances starting next Wednesday, January 20) and Alembic #6 (a series of new performance) at Performanceworks Northwest, this time curated by Kathleen Keogh the evening features the brilliant Emily Stone's Domestic/Wild. "Using sound, dance, performative lecture and digital video, we trace the porous border between the home and the feral."
I was reminded, recently watching video of Tere's piece at the Forecourt/Keller Fountain for City Dance, how very much I appreciate her work. This time out, she collaborates on "Pivot" with artist David Eckard and composer Tim DuRoche (who is, full disclosure, my partner in crime). Minh Tran works with composer Heather Perkins and visual film designer David Bryant to create "KISS."
There is a full schedule of performances, events, soirees on the Fertile Ground website, and you can follow the fun on Twitter at #FG10. A whole-festival pass is only $50 for scads of new theater, from fully staged premieres to readings and workshops. Or get a button for $5 and get discounts on a number of performance tickets.