phile under: art
Timothy Scott Dalbow: I don't know anyone in Paris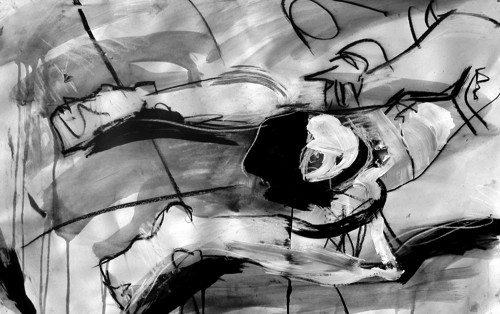 Portland-based artist Timothy Scott Dalbow moves his painting studio into the New American Art Union (922 SE Ankeny) for six weeks starting Sunday, February 14.
Dalbow won't keep hours. You'll have to catch him if you can. NAAU says, "the gallery space will be as active or inactive as his studio practice dictates. As mainly a night painter though, it is likely that to see him painting the visitor will need to drop by the NAAU in the evening."
The project launches with a reception for the artist from 6-9 PM. Will Dalbow have just moved in at this point? Will everything be tidy, in readiness and anticipation? How about, just for fun, a little preview of what might be: a studio visit with Dalbow courtesy of OPENWIDEpdx.
I'm having a little bit of a flashback because if memory serves, Rose McCormick also once made work in-gallery at NAAU. Or am I thinking of something else?