Arts Happenings
A Long Weekend
Do JUMP!, Rose Fest, and rock and roll for all ages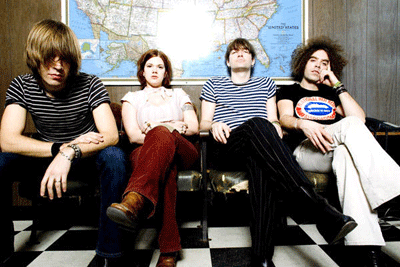 Sasquatch Music Festival
Every Memorial Day weekend, Sasquatch impresses a giant footprint into The Gorge, with a headliner-heavy lineup and a sprawling camporee. Though you'll want to catch every act (Pavement, Massive Attack, Public Enemy!), you know you won't. So try to make time—between jostling for water and shade—to root for your home scene. Nurses, Saturday, 2:25 PM, Yeti Stage; YACHT: Sunday, 7:30 PM, Rumpus Room; and Quasi, Monday, 3:25 PM, Bigfoot Stage
Do Varieté By DoJUMP!
With DoJUMP!, acrobatics come standard. But in its latest offering, feats of physicality are dispatched with an added flourish of classic carnivalia. The event promises jugglers, acrobats, aerialists—and the mysterious, ubiquitous "more."
You Who, A Kids' Rock Showcase
Thanks to this recurring Decemberist-curated kids' variety show, Portland children get to rock before they can walk. (In fact, pre-toddlers get in free.) The last installment before a summer hiatus features The Dandy Warhols, a DJ Anjali bhangra dance party, and assorted guests.
Henry Rollins
Former Black Flag frontman and punk-rock straight-edge Spartan Henry Rollins, segued gradually in the late 80's from rock into talk. More than 20 years later, he remains one of the most dynamic, compelling, comedic and incisive voices on the spoken-word stage.
Rose Festival
And finally, a late-breaking announcement from Captain Obvious: Rose Festival opens this weekend. If you aren't planning to catch any specific events, you can always wander into the flurry of waterfront diversions. Rose Festival says, "You're welcome," for 100 years of treats, rides, and casual family fun.