phile under: live review
RENT
Stumptown Stages gives Broadway classic a new lease.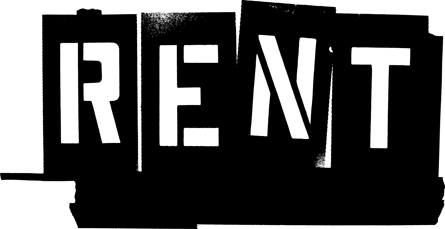 There are two types of people in the world: those who love RENT, and those who despise it. It's melodramatic. It's idealistic. It's angsty. It's maxed out with poetic double meanings that have since worked their way into the pantheon of cliche. If these are not deal-breakers, then we're okay—and there's a good chance that you'll enjoy Stumptown Stages' production, the musical's post-broadway regional debut. Culturephile caught yesterday's matinee. Here's what stood out:
Best Assets: Ensemble chemistry and choral blend. The scenes where everyone is singing together onstage, are undeniably strong in this production, and the cast seems to genuinely like each other.
Most Riveting Solo Moment: Strong soloists, of course, are a given for RENT, so this almost doesn't bear mentioning. But the tiara and sash would have to go to Maureen's performance of "Over The Moon." Though you're supposed to laugh at this scene, Maureen (Alina Ziak) is so mesmerizing, she'll make you believe. A master mind-trick, by an excellent performer.
Best Love Chemistry: Angel (Tyler Andrew Jones) and Tom (Jerrod Neal). Very warm, protective vibe. Not rip-roaringly sexual, but that makes sense for the dire straits the characters navigate.
Strongest Held Note: The second syllable of "Nightmare," from "Will I?", in act one, revealed the production's Steve (Travis C. Patterson)—who doesn't get tons of solo time—as a vocal standout.
Most Solid Harmonies: Mark (Clay Neal) and Roger (Stephen Miller).
Most Puzzling Problem: Roger's inability to stay on key when singing solo, despite hitting pitch-perfect harmonies every time he sang with either Mark or Mimi (Heather Harlan). Hmm.
Best Physical Performances:
• Mimi's hair-flipping gogo-dance routine. In electric blue sparkly spandex, she delivers the whole she-boom-boom.
• The ensemble's rowdy cluster-hump in "La Vie Boheme," shows off the cast's group fluidity and chemistry.
• Angel's last gasps, which conjure palpable pain.
Secret Weapons:
• Casting: The confines of a small stage demand extra subtlety. You can't put anything over on an audience that's that close. For the most part, actors honor their archetypes, with nary a soulless showboat in the mix.
• Lighting: This may seem silly to mention, but having recently attended a few shows that may as well have been held in gazebos, I really appreciated this lighting, designed by Director Kirk Mouser, which artfully supports season and mood, and beams intense, heavenly rays off Angel at the play's dramatic climax.
• Band: Tucked away in the back hallway, piped through the PA, their live presence went unnoticed by the audience until the show was over. "Gosh, look, a band," several people said, as they exited. (The fact that their performance was taken for granted, probably attests to their skill.)
A couple shortcomings:
• Aiming high: Three or four times (which isn't bad, considering the material's challenging vocal lines) a singer went for the super-high note, and choked. It would have been wiser for these mezzos (who probably know who they are) to aim for a tone closer to home, even if it meant deviating from the written melody.
• Not updating the wardrobe: Hm. Shared housing? Poverty? The pursuit of art? Are these topics the property of the New York 90's? It seems like they're just as pervasive in Portland, right now.The production no doubt chose to keep RENT in 90's garb, for tradition's sake. But it would have been more sporting, and equally on-message, to hop across the street to Belmont Stumptown and snatch modernized boho togs right off the patrons' backs.
• Theatre! Theater! 's total online obscurity: Although the production company for this particular play has a decent web presence, I defy you to casually google the Southeast Belmont venue, Theatre! Theater!. Resolving this may fill more seats. C'mon, guys, help us help you.